Like many businesses, charity work is something that really matters to us both at Innovative Hire and at our sister company Seventa Events. Within our ranks, there are some that have been touched by the work that these organisations do and we try to find ways we can support and give back.
Being in the events industry, our paths often cross with both local and national charity organisations, and as a result, we feel extremely privileged to have had the opportunity to be involved with a number of charity events over recent months;
And I would walk 10,000 miles
Since 2013, we have worked alongside Julia's House, the Dorset and Wiltshire children's hospice charity. They're incredibly pro-active with their fundraising, and it's always a pleasure to be able to support the efforts of the events and fundraising teams, who work very hard to mastermind some spectacular balls, family events and parties.
In support of the
Julia's House
events team, Seventa has previously event managed one of their large-scale annual balls, and
Innovative Hire
have assisted with theming and props for the occasion.
We were delighted to be able to lend our support to some of the other events run too. Here's our giant 'Circus' sign in action at a circus-themed workshop for the families of children in the care of Julia's House.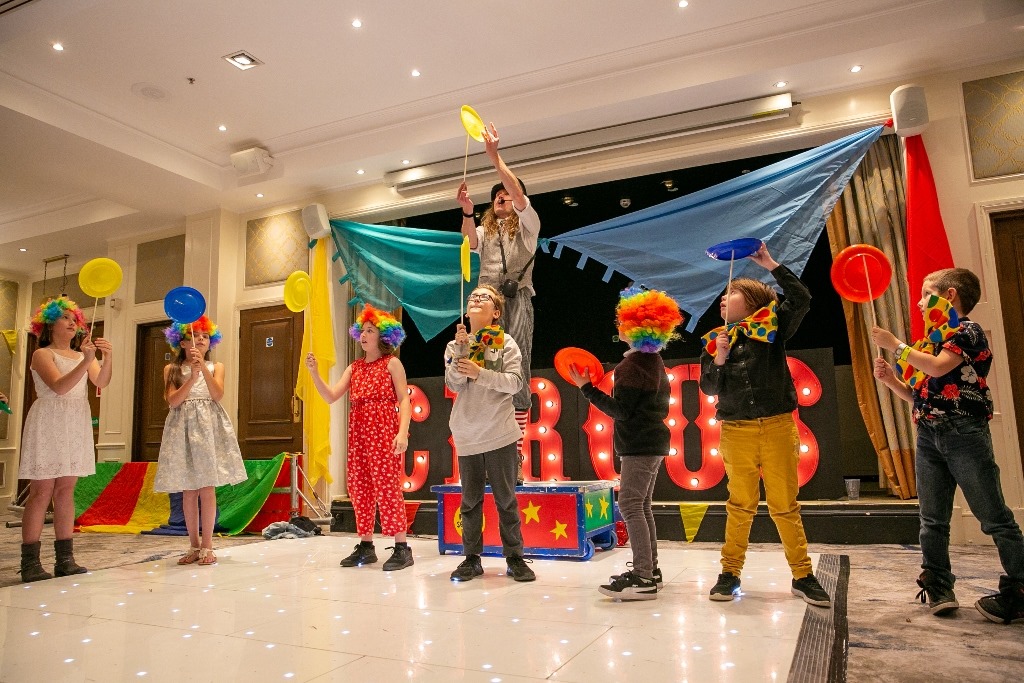 But Simon Brooks, founder and Director of Seventa and Innovative Hire, wanted to do more than utilise the stock and resources that we have at our disposal. After becoming a father to twin boys in 2019 and spending 8 days in NICU, Simon felt particularly drawn to the children's charity and wanted to do something that took him out of his comfort zone to raise essential funds. So, it was decided that he'd embark on a test of his endurance and walk the Great Wall of China…
As a busy dad-of-two and hands-on Director, it was extremely tricky to squeeze in training for the trek, but with a few early morning sessions in the bag, it was certainly an opportunity to test his fitness levels.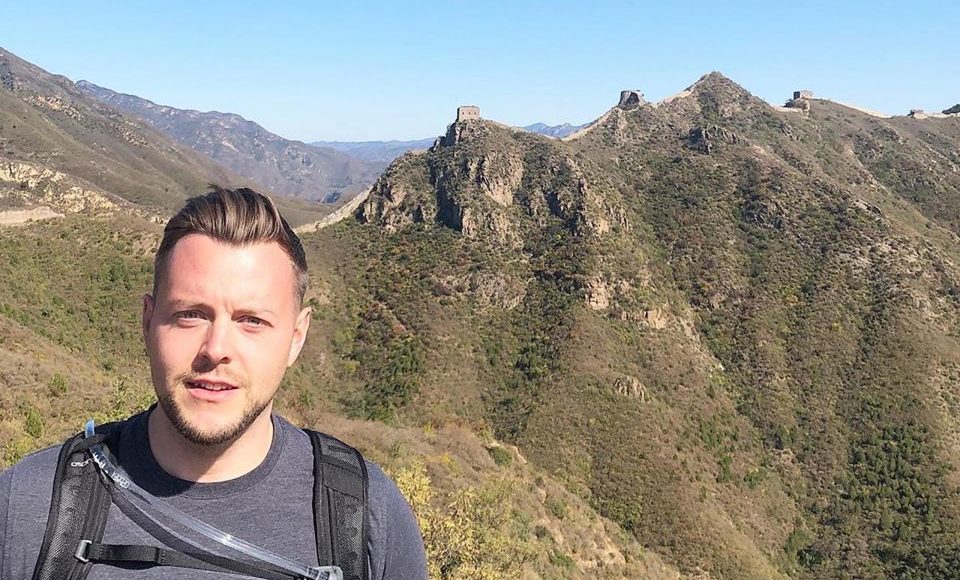 The trek was a challenge, but the immense support from everyone back home and the drive to do Julia's House proud kept the team on course. Collectively they raised £70,000, which far exceeded their original target. You can read more about Simon's experience over on the Seventa blog here.
It's Only Rock 'n Roll
Festivals have a special place in our hearts – we love the vibe of people united by a common love of music – couple that with a mission to raise money for kids in need, and you have an event that we want to get involved with!
Teddy Rocks is rooted in Dorset, its founder Tom, began the festival in 2011 to raise money for Teddy20, the charity he started in his brother's honour. We got involved in 2019, helping the event with the loan of a container bar and event furniture. The Teddy Rocks team had an ambitious aim to raise £100, 000 with the three-day rock festival, and having seen the blood, sweat and tears that went into organising the sell-out event, it was no surprise when they smashed that target.
You Give a Little Love
Throughout the year we try to do what we can, where we can. If we think we can provide something that will elevate, embellish or assist a charity event, then we will. Our circus sign got another outing last year to the Boo Charity Ball, and our flower wall was used at a BSK Community event. We also provided total venue styling and furniture for a vintage tea party hosted by BSK Community Events, which was beautifully run by volunteers.
Receiving feedback such as this;
"Happy New Year Simon,

I wanted to thank you for your continued support of the Macmillan White Christmas Dip. We couldn't do it without you. This year was our biggest and best yet, with 1200 people registered, over £40k raised on the day for our charity, and we reached a milestone of £250k raised since the Dip began.

Thanks so much for your help, and we wish you a happy, healthy and prosperous 2020."
From Macmillan White Christmas Dip, where we supply two container bars as a registration point and office annually, gives us all a warm glow.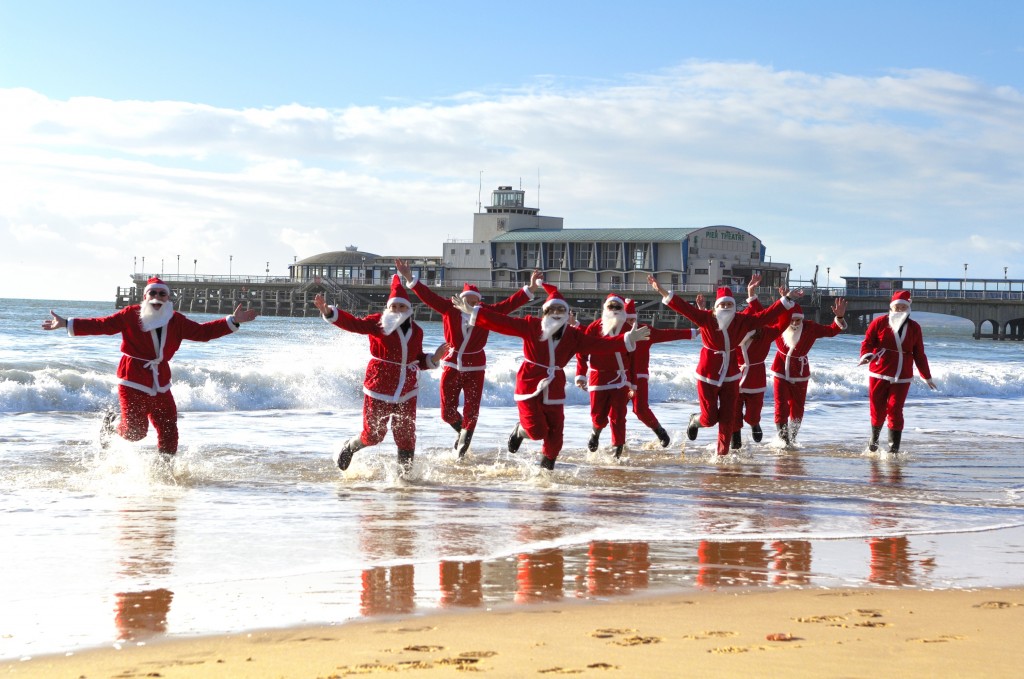 But we don't do it for the feels. Even though helping to raise money does feel good, we do it because these charities are what communities are built on. The better these organisations do, the more people they can help – and that's the bigger picture we're working towards.
We believe in each cause, and what each charity stands for. Although we play a small role in the overall events, we hope that our efforts help bring them all closer to achieving their aims – and that we can continue to support charities in any way we can.
All charities are entitled to a 20% discount on our hire prices, just drop the team at Innovative Hire a message for more information: hireme@innovativehire.co.uk
We're also on the lookout for a charity team challenge for 2020 – we'd love to hear your ideas! Get in touch with us if you have a suggestion!