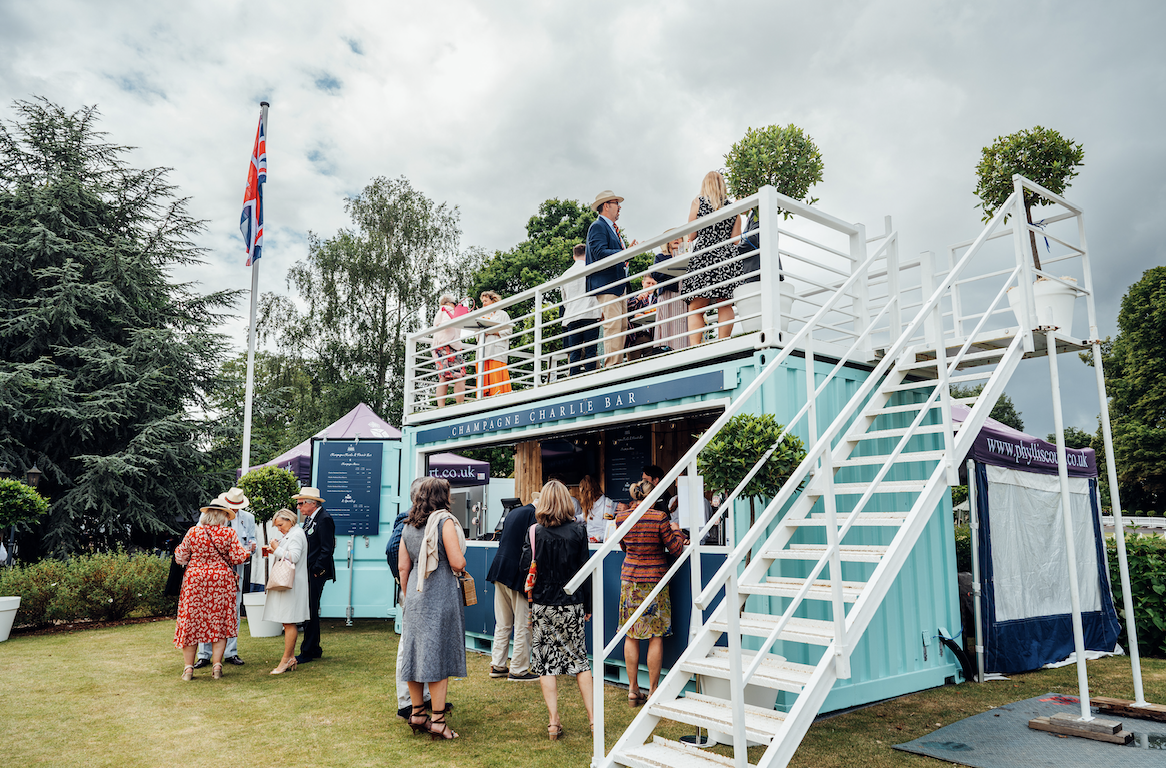 With Summer in full swing, the IH team have been busy helping bring event spaces to life across the country.
This included loading up our lorries and heading to the riverside as Phyllis Court tasked us with delivering a statement bar for their historic Henley Regatta & Festival celebrations.
Established in 1906, Phyllis Court is a private members club situated in a grand riverside manor, set in 18 acres of land with hotel rooms on the River Thames in Henley. Views from the Club span the River Thames with the Chilterns countryside beyond. With this regal setting in mind, we had the perfect statement container bar to deliver Champagne & Pimms to the thirsty jet set crowd who attend the festivities.
On arrival at Phyllis Court, our team set to work on bringing our bar to life. Before we could get started there was the small matter of removing a flag pole from the grounds and loading in to our space.
Having delicately placed our container in its new home, it was time to add our signature staircase to our two-storey aqua container bar. One of our favourite features, our roof terrace would offer up to 15 people spectacular views above the crowds and over the riverside races.
With our two-storey container bar safely in place, our team were on hand to supply and fit everything Phyllis Court required to service their thirsty patrons including double door under counter fridges, stainless steel counter tops, shelving and bar taps.
We're delighted to say our two-storey shipping container bar has proved a runaway success! Having already served 1000's of lucky attendees, you'll find it finishing its residency on July 10th as Henley's famous Regatta & Festival draws to conclusion.
Need help bringing your next event to life? Take a look through our extensive container bar range or browse our entire catalogue for inspiration.
We look forward to hearing from you!