When Everyman Cinema needed help 'popping up' at Kings Cross we teamed up with our sister company at Innovative Hire to provide the perfect pop-up solution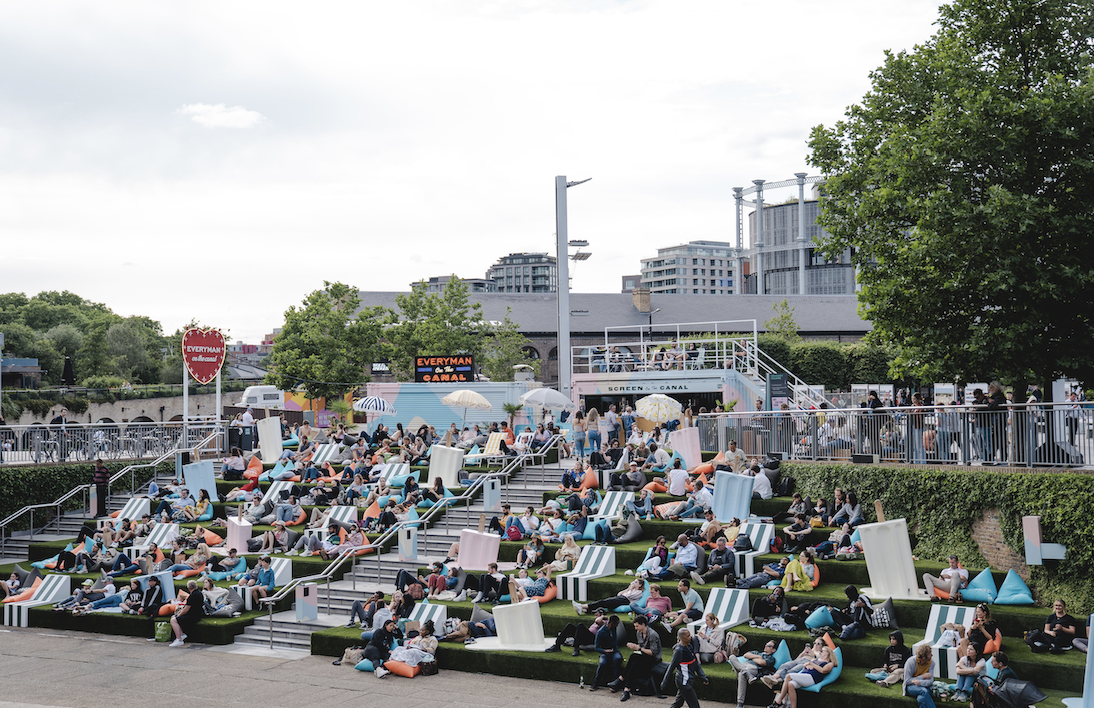 Picture the scene, the Sun is setting on another Summer's day whilst you cosy up by the canal ready for an
evening
of blockbuster
movies
on the big screen accompanied by
delicious
food and beverage options. Well, dream no longer, as that's exactly what Everyman Cinema's #ScreenontheCanal delivered this Summer at King's Cross.
When we got the call from Everyman Cinemas to help deliver F&B options for their #ScreenontheCanal event space, we knew just what to do – it was straight out to our yard to ready our
shipping container bar and food units.
With no time to waste, our delivery team took on the task of transporting two large containers from the sunny South Coast to the heart of London and a busy King's Cross.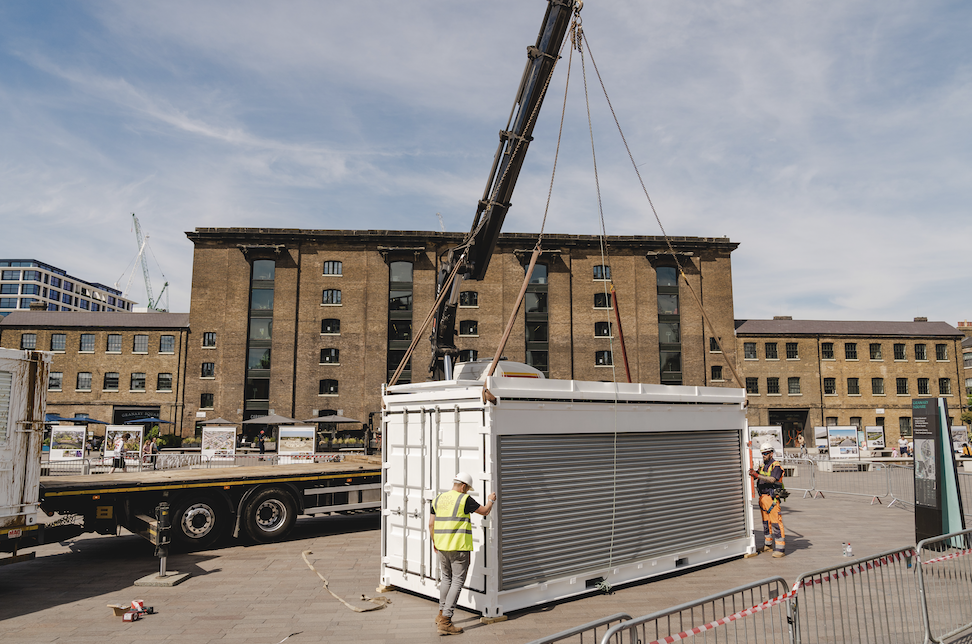 Whilst the electric shutter bar front would allow for both high volume sales during the day and security at night, our quirky rooftop innovation allowed for up to 15 guests to enjoy a VVIP view above the crowds whilst enjoying their ice-cold beverages.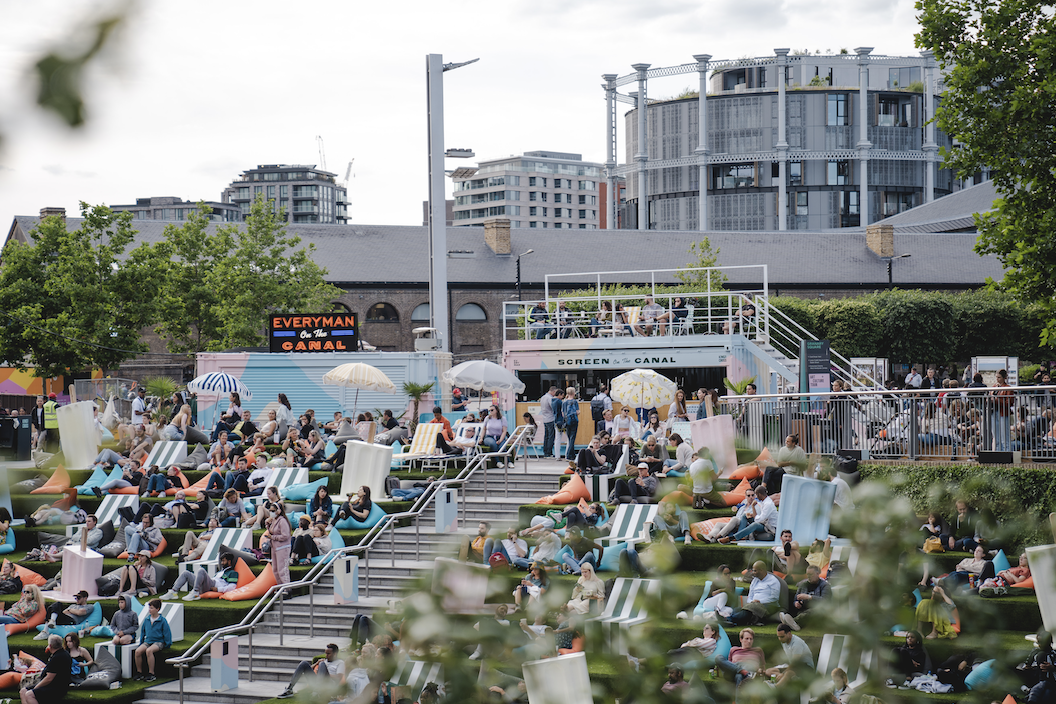 Located next door, we were delighted to also provide Innovative Hire's front and side serve 20ft converted shipping container which offered 180 degree serving options for their delicious street food.
With such a beautiful setting for the whole Summer, we were happy to allow Everyman to brand the containers to their taste and we must say, they did an excellent job. We loved the groovy pastel colourings and custom menu boards. Indeed, it would appear the crowds agreed with 6 weeks of action packed Summer fun selling out before it was time to bring our containers home ready for our next project.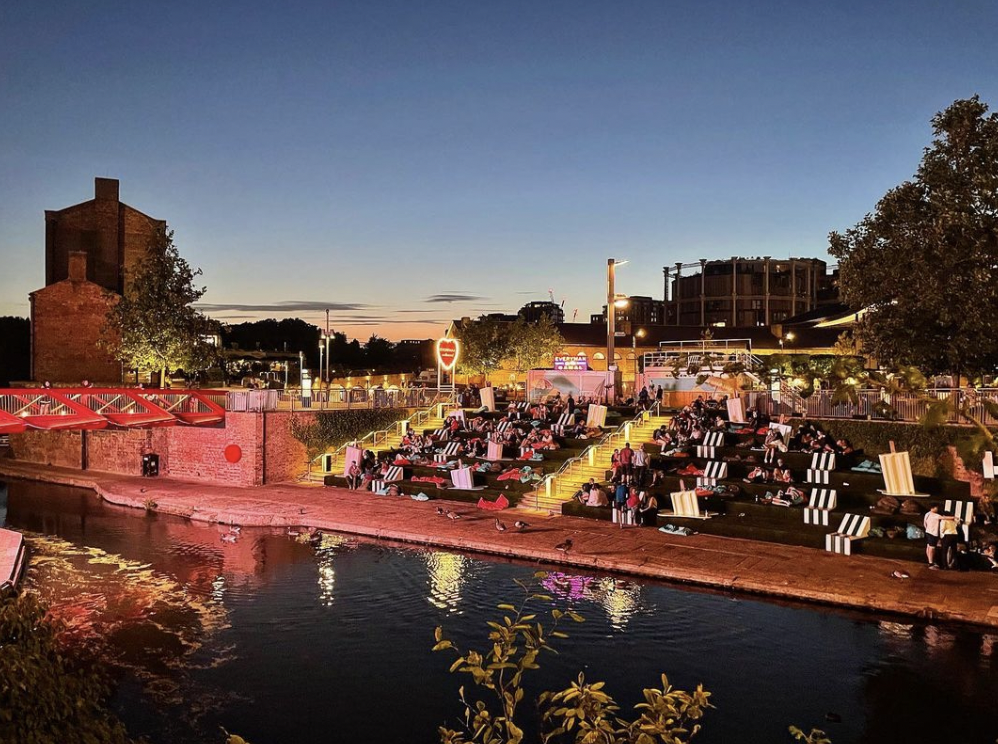 Got a space you need bringing to life? For full service planning, design and delivery look no further than ourselves on www.seventa.co.uk
All set but in need of your food and beverage units, props or seating? Look no further than our sister company www.innovativehire.co.uk