Our Simple Guide to Event Bar Hire provides a clear overview of the different bar types, hiring packages, staffing and stock options. As always we are here to help and to make your life easier when it comes to planning your next event or wedding.
The Hire Options
Firstly we will start with the different options you have when hiring an Event Bar. Depending on your event or wedding requirements you have a few options when choosing your hire options.
Dry Hire
When we refer to dry hire this basically means you are hiring the Event Bar and any equipment such as a back bar, beer cellar, fridges or barware directly. You can then do whatever you wish with them – staff and stock are not included and you would be responsible for providing these yourself. This often works for Event Organisers who already have staff on site and perhaps have an alcohol supplier / brand providing the stock.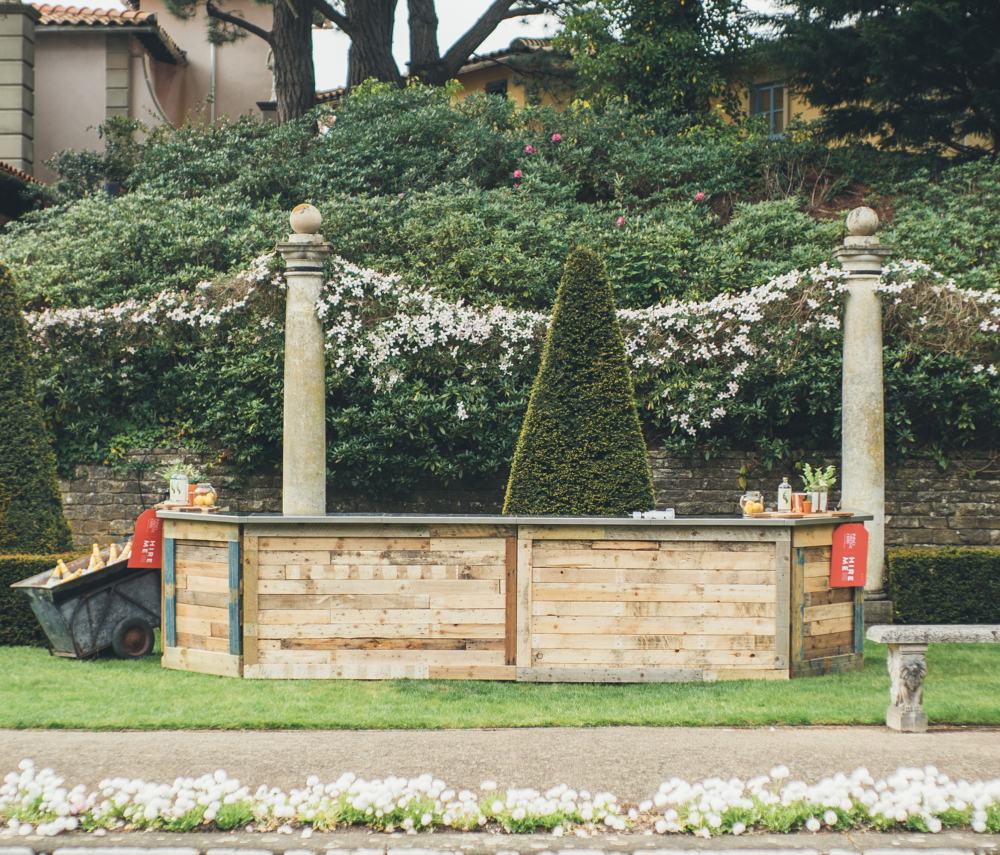 Staffed Event Bar Hire
If you hire a Staffed Event Bar this means you will be getting the Event Bar and any equipment requested along with Bar Staff. These can be anything from standard Bar Staff and Bar Managers to professional Cocktail Bartenders. However the stock will be provided by the client although we can work with you on the menu's and quantities if required!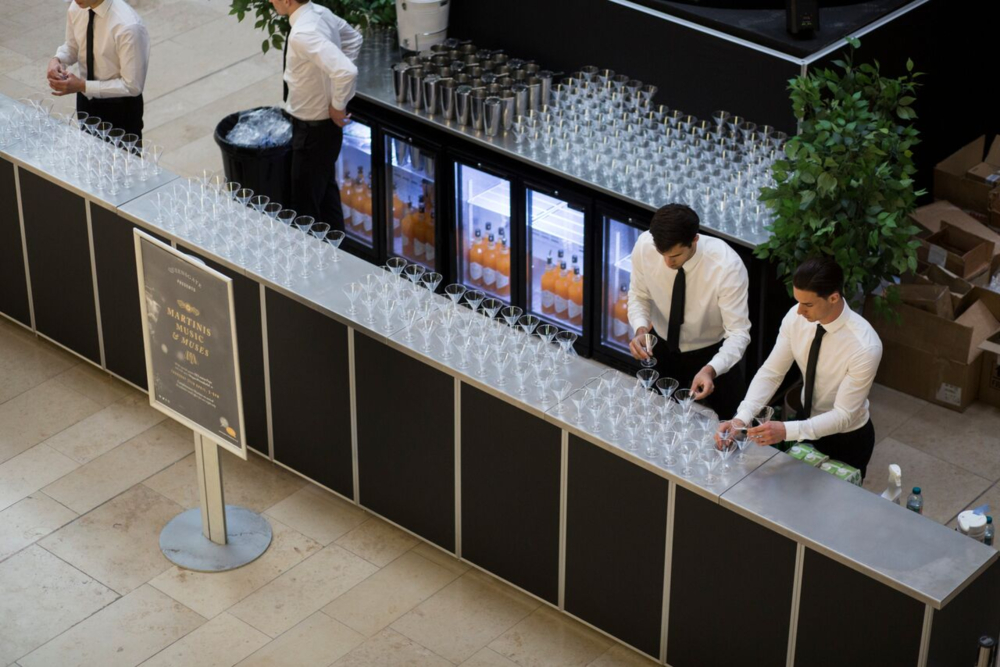 Staffed & Stocked Event Bar Hire
The final option you have when it comes to Event Bar Hire is to go with a fully Staffed & Stocked Bar for your event. This means we work with you on your event or wedding brief and then provide the Event Bar, all equipment, all staff and all stock. We can design drinks menu's based on particular brands or products or alternatively can provide a fully stocked bar for guests. As with the Staffed Event Bar we would provide all the relevant staff needed to ensure a smooth running Event Bar.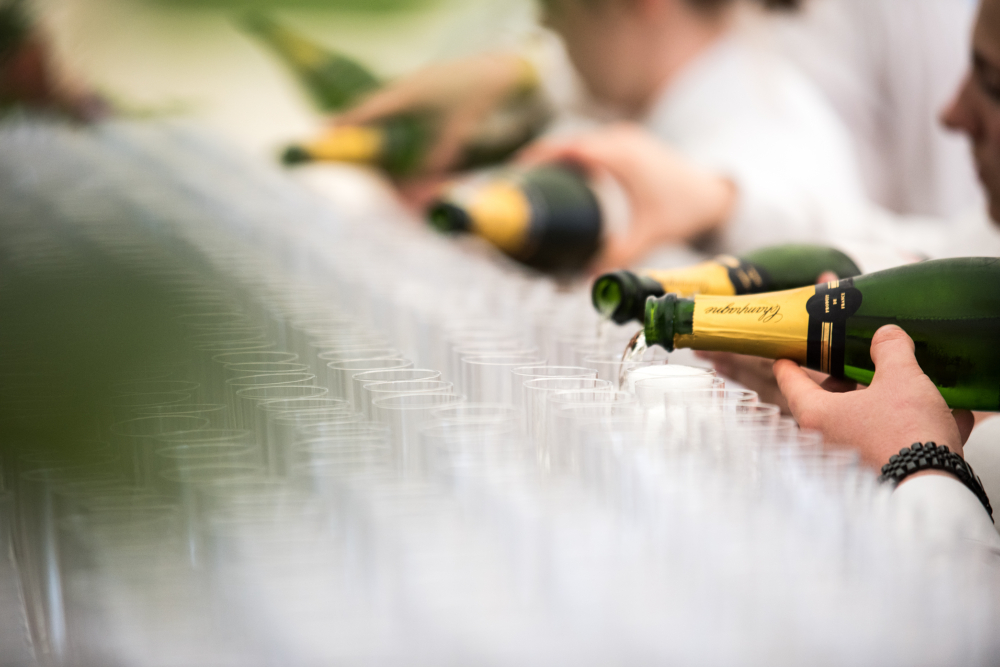 Which Event Bar?
Now you've decided which hiring option is the best for you we can look at the different types of bars available to hire.
Indoor Event Bar
Indoor Event Bars are kinda self-explanatory however to break it down these refer to Event Bars that will be positioned either inside a venue or structure. Quite often these are Cantilever Portabars as they give clients the flexibility in size, configuration and cladding design to match your event theme. They are also a fully functional and working Event Bar with ice wells, sinks and shelving but temporary – great for when you are serving large numbers of guests.
You can also hire smaller Indoor Event Bars that are much simpler in design but provide the perfect set up to serve guests a more reduced drinks menu.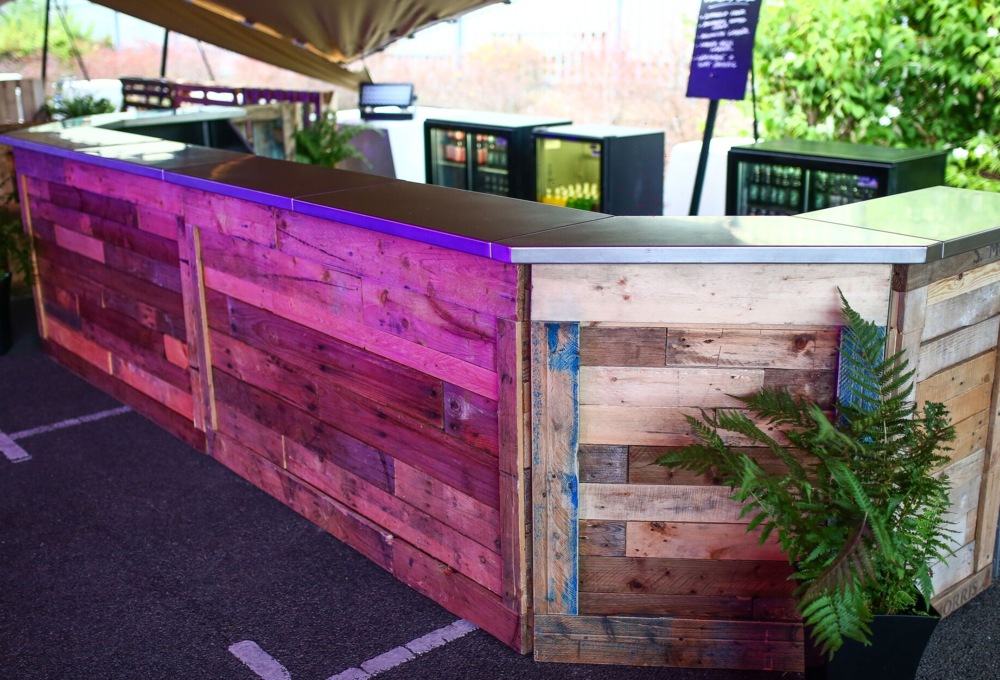 Pop Up Event Bars
This refers to more quirky and unique Event Bars, such as our Caravan Bars, Trailer Bars and Push Bike Trikes! They are designed to be set up for a short event period and often have a slightly reduced drinks menu – so are perfect for a brand that wants to focus on a particular drink or cocktail.
These are great to have at Events and Weddings as they provide a great talking point for guests and look great! As mentioned they can be slightly limited in what drinks they can serve so do bear that in mind if you are looking to serve a larger range of drinks for your guests.
However what they may lack in size they certainly make up for in practicality – often they are self contained so can be driven / dropped into position and they are ready to go!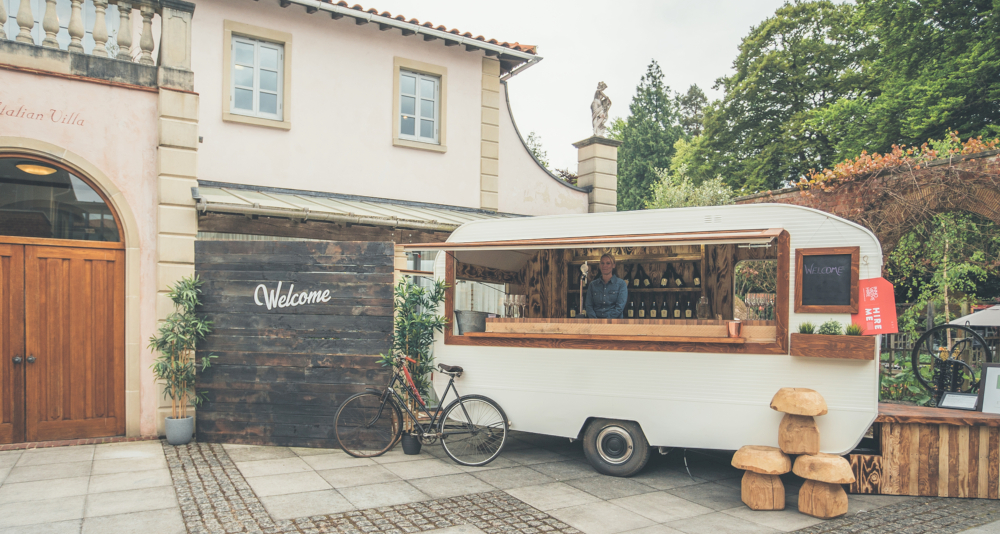 Outdoor Event Bars
Outdoor Event Bars are designed to serve drinks outside of a venue or structure. They are normally self-contained and can be used for a short or long term hire, depending on the event or wedding requirements.
Container Event Bars are a great example of an Outdoor Event Bar as they are completely kitted out with all the bar equipment and storage needed. They are designed to serve high volumes of guests in a short space of time and are perfect for large-scale events, such as festivals or concerts. With a range of sizes, configurations and multi-level options you can use several solutions around one event if required or create an Outdoor Bar using just one bar.
Outdoor Event Bars can be fully customisable in terms of branding and menu choices so can very easily be tailored for each event or wedding brief.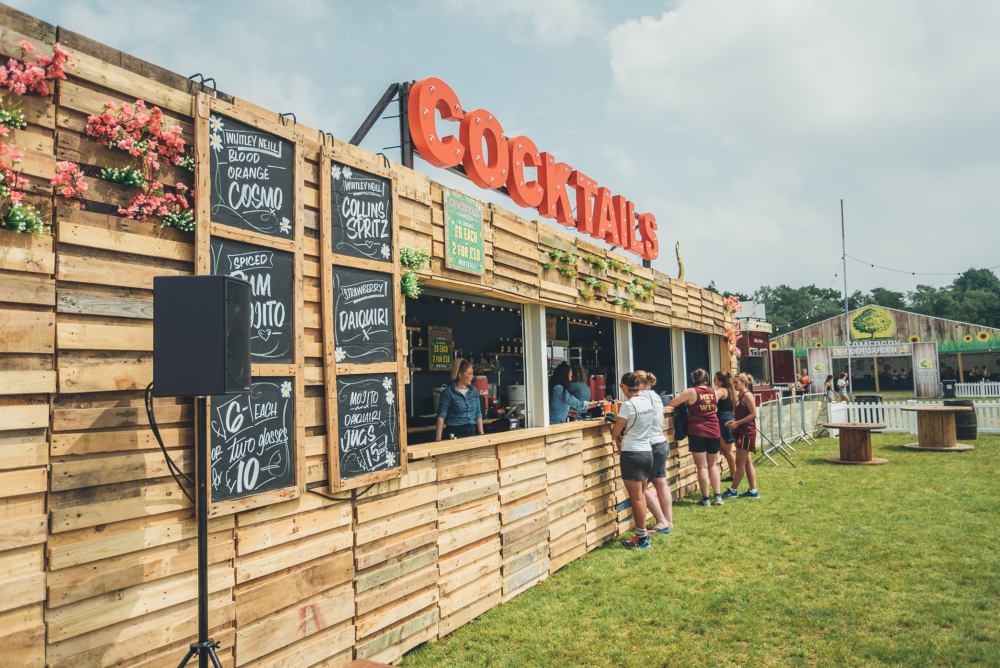 As you can see there are a number of different options when it comes to hiring an Event Bar at your next Event or Wedding. Hopefully this Simple Guide has helped break down the different ways you can approach planning your bar requirements. We are always happy to help guide you on the best route for your own event so do get in touch if you want to chat about it!
As it is currently Negroni Week I thought I would share our favourite recipe at Innovative Hire so you can try it at home this weekend – enjoy!
Conker Spirit Negroni
1 Part Sweet Vermouth
1 Part Campari
1 Part Conker Gin
Stir all three ingredients for 10-15 seconds, pour over cubed ice in an Old Fashioned glass, garnish with a grapefruit zest.
Conker's locally sourced botanicals gorse flower, samphire and elderberries add jammy-sweet & chamomile-like flavour profile to an otherwise classic gin.
Cheers!