We're fully aware it's June and you are probably not even considering the dreaded 'C' word yet, however here at Innovative Hire HQ we are always thinking about ways you can transform your Christmas Party through Event Theming and Props.
As they say it is never too early to start thinking about Christmas and your Christmas Party so let us share our top tips to transform your party or event.
Pick a colour theme
As we've touched on previously keeping things simple often makes the biggest impact at your events. When you are thinking about your Event Theming for your Christmas Party start by picking your colour scheme.
Christmas is a time where you can have fun with colour; so don't be afraid to break away from the traditional if it suits your client or brand.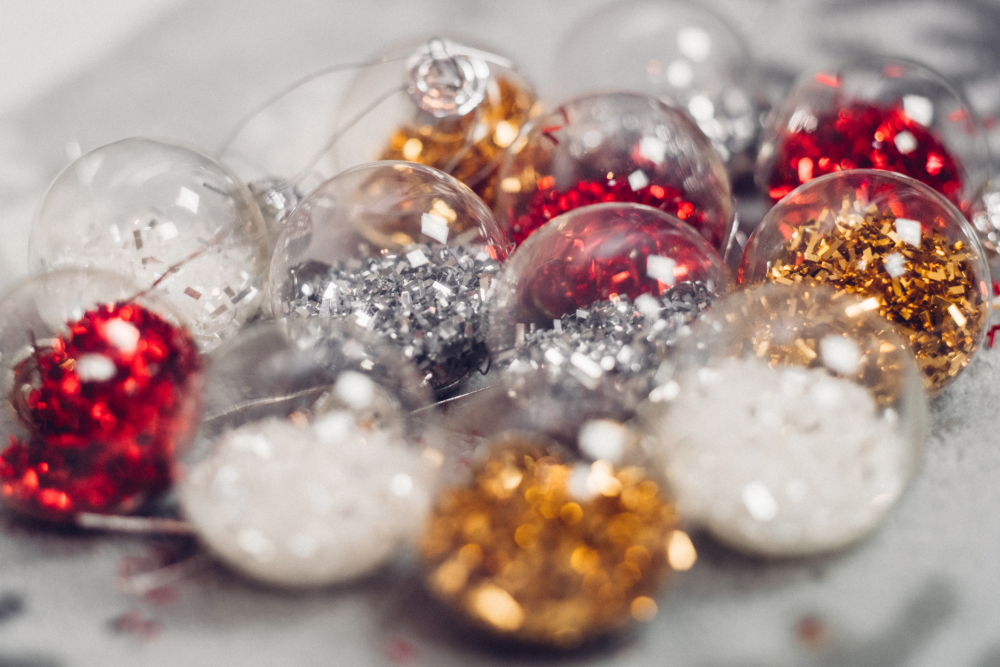 Reds and greens are a very traditional colour scheme and for good reasons
Jewel tones such as purples, turquoise and greens provide a luxurious theme to your event
Winter whites – perfect for those frosty, snowy themes
Reds and whites suit the candy cane, playful themes
Metallics such as gold's, bronzes and silvers again lend themselves to the more luxe effect
Traditional Christmas Theming and Props
Christmas is a time for tradition and using Props to evoke those familiar feelings is a simple way to transform your Christmas Party.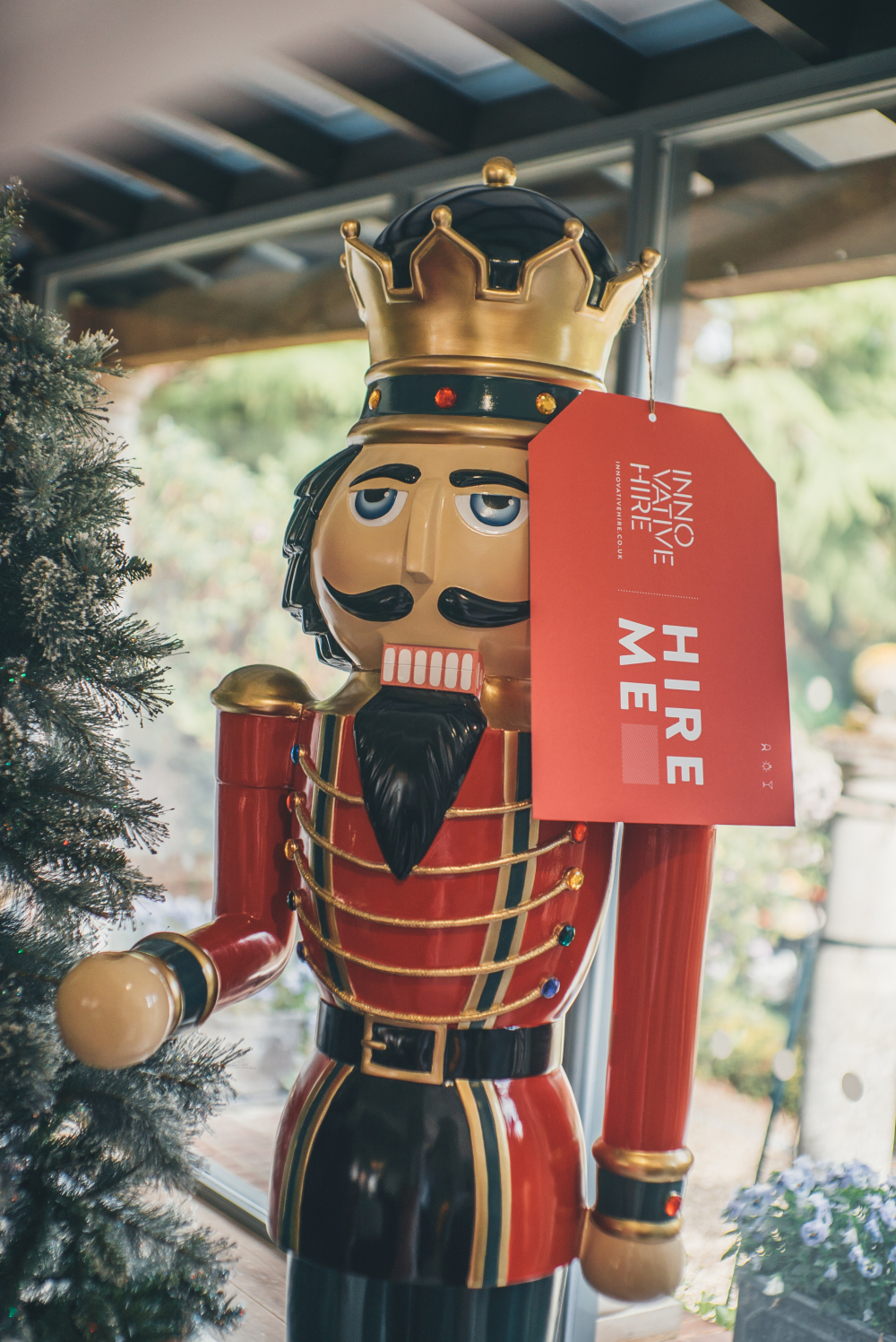 Whether it is using traditional Nutcrackers statues at your entrance or piling high a traditional sleigh with faux (or real if you're feeling generous!) presents will instantly take your guests back to happy, childhood memories.
Is it Christmas without a Tree?
We are often found filling events and venues with all shapes and sizes of Christmas Trees – both real and fake and we can't deny there is something magical when you see a mini forest of trees decked out and twinkling.
Regardless of whether you are going for real or fake, our top tip is volume. Think of the space you have to fill and consider what is going to give you the most impact. It may be that you decide to focus on sourcing one, beautiful and lush real Christmas Tree that takes centre place in your venue. A beautifully dressed tree provides a wonderful focal point and photo opportunity for your guests.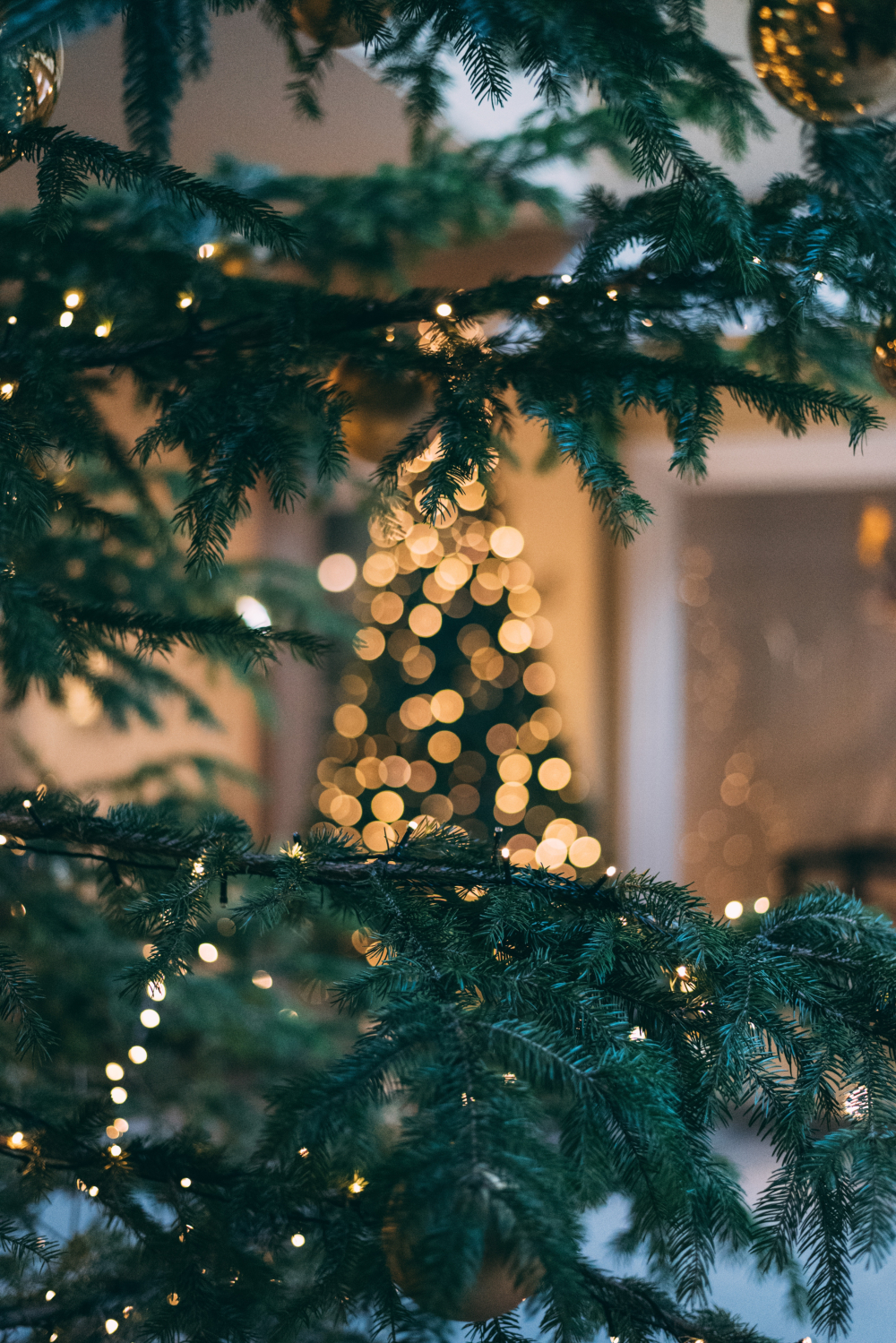 Alternatively you can look at creating a forest of fake trees, using a mix of styles and shapes to create a magical backdrop, either for a stage setting or for lining the room of a party, surrounding your guests with their very own Winter Forest!
Another top tip if you decide to go down the fake route – you can buy scented tree decorations that fill the room with the scent of real trees. They are so good your guests will never know the difference!
Modern Christmas Theming and Props
If you are looking for something a little different from the more traditional Christmas Theming then consider a more modern approach.
Giant baubles and Christmas presents provide a fun focal point and can be positioned around a venue to create photo or selfie opportunities. These items can easily be branded to allow you to promote key messaging or branding for your event as well.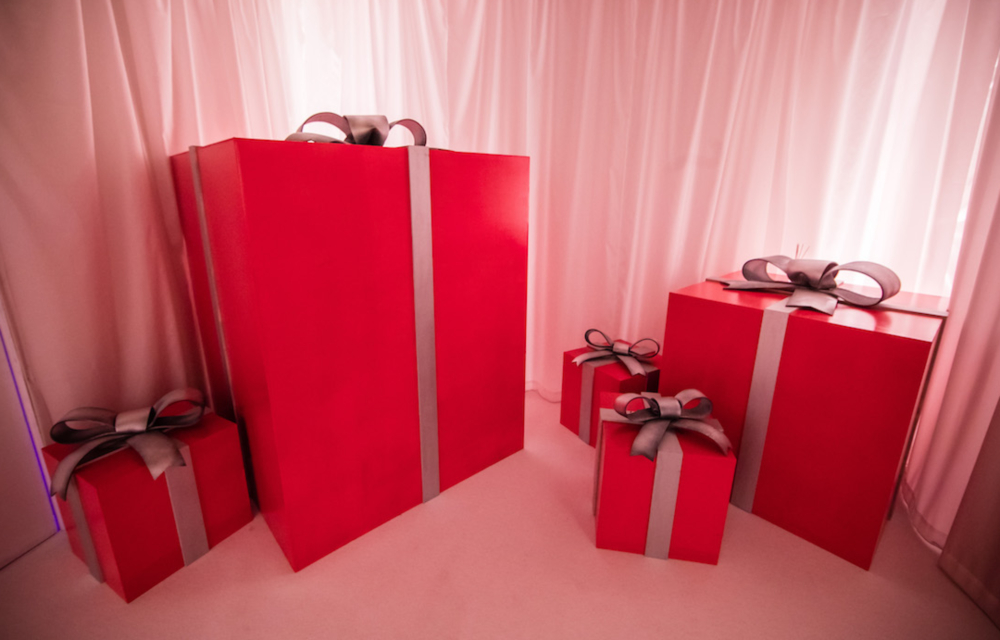 Après ski is a different approach to the traditional Christmas Theming. Props such as Ski Gondolas used as informal seating and photo booths and items such as ski and skate props, faux fur throws and wooden sledges allows you to create a different take on the festive period.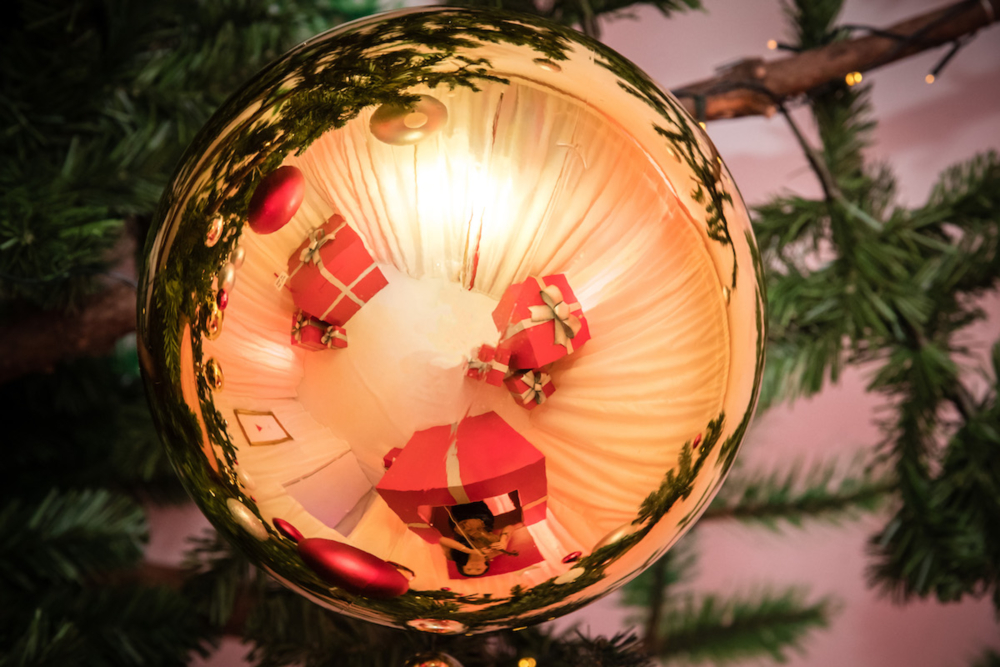 Have fun!
Christmas Parties and Events can often feel like a lot of hard work for not a lot of reward or recognition. Seating plans, secret Santa's and trying to mange office politics can prove to be tricky. Our final tip is to have fun with whatever you do.
Sometimes the smallest details can bring the most joy – leave a small gift on everyone's chair, a Christmas Card from the boss that has been personally written or ask everyone to submit their favourite song for the DJ playlist!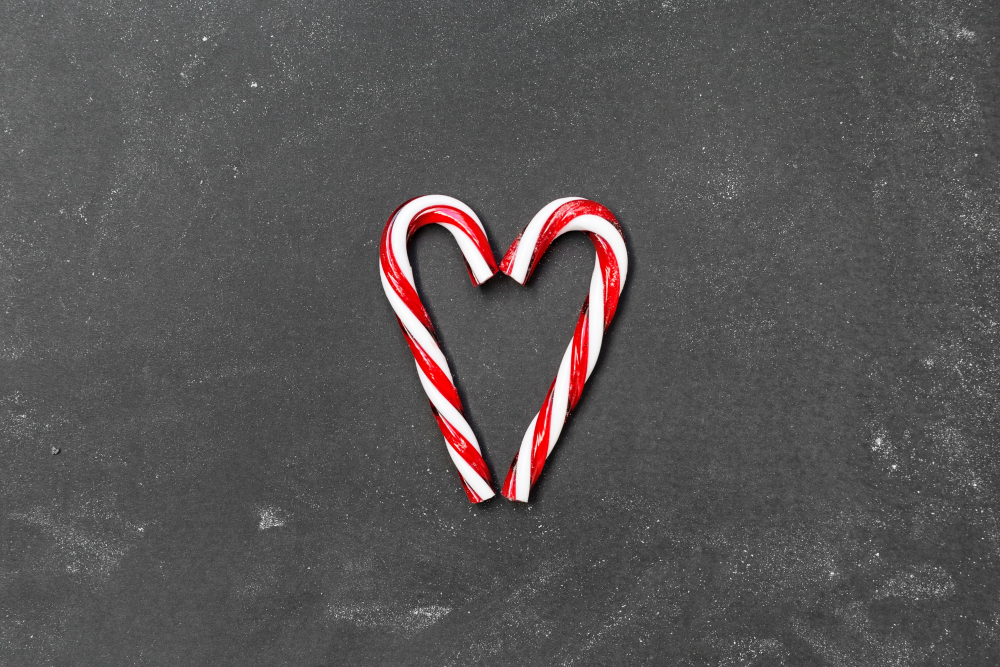 There are lots of ways to bring personality to your Christmas Party or Event and whilst Event Theming and Props play a big part in setting the scene, the personal details are what make the difference with guests.
So whilst you are still thinking about your summer holiday let us think about Christmas for you – get in touch if you want to find out more about how Theming, Props and the personal touch can make your next Christmas Party or Event stand out!