Our reclaimed Caravan Bar is a labour of love for our team, as are many of our projects at Innovative Hire and it's one that has brought us a lot of pleasure creating.
We are always on the look out for new products and items that we can lovingly restore and share with our clients, so when our MD came across this slightly beat up and uninspiring caravan, we knew we could transform this once loved vehicle into something magical!
The Vision
As with any new project we have to start by thinking about what, not only we would want to see from it, but also more importantly, what our clients would want.
We knew we wanted to create a touring, pop up Caravan Bar that had complete flexibility for our clients. We looked to design a bar that could work for multiple menus so we kept the infrastructure and design simple to allow for clients to put their own stamp on should they wish.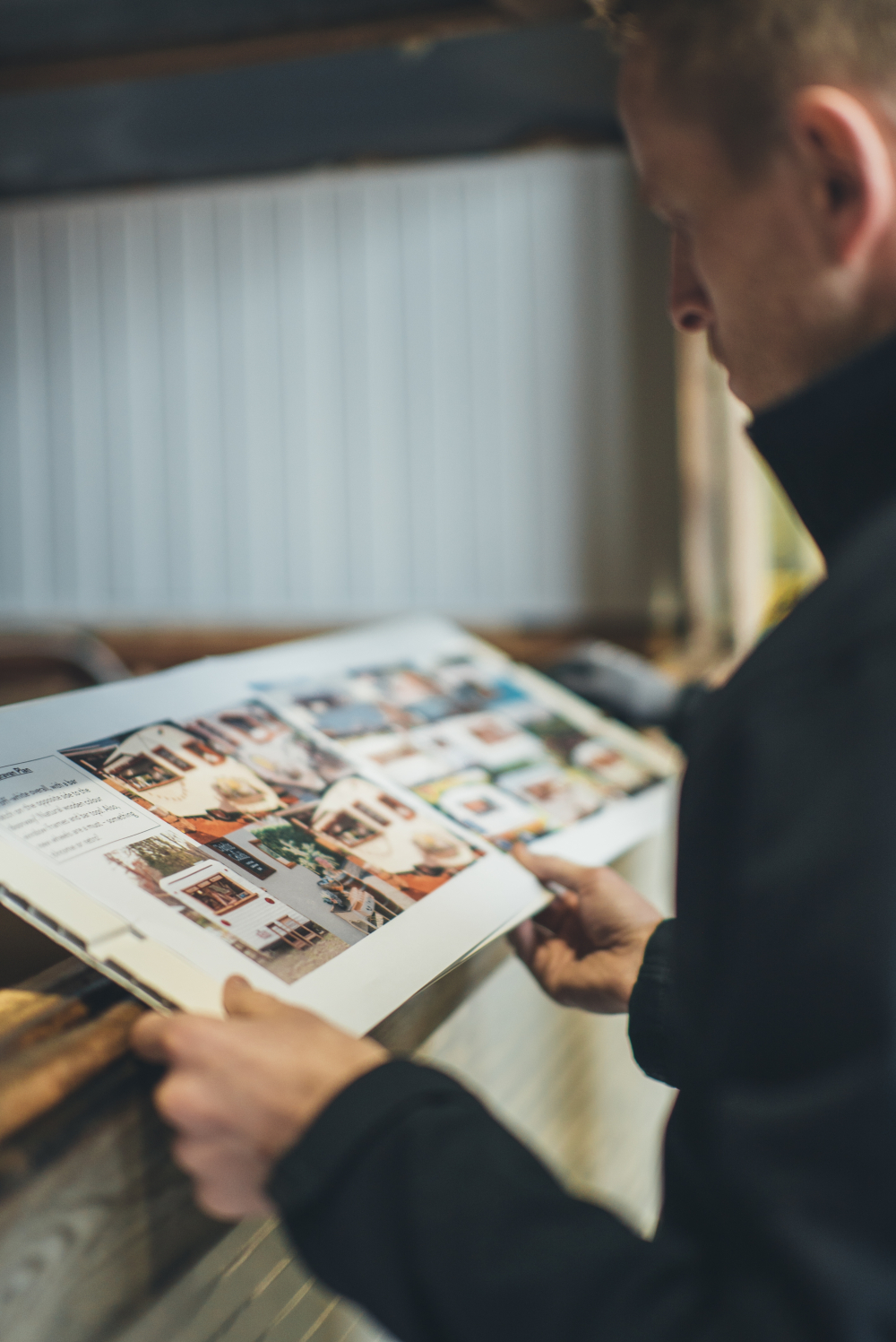 We also made sure that clients could serve a wide range of drinks from the Caravan Bar so installed a draft beer and Prosecco kit that can be easily installed or removed should a client wish.
The Renovation
As is often the case, once we decided to do something, we set ourselves a deadline by actually booking the Caravan Bar for an event before we had even started the renovations! Nothing like a deadline to get things moving!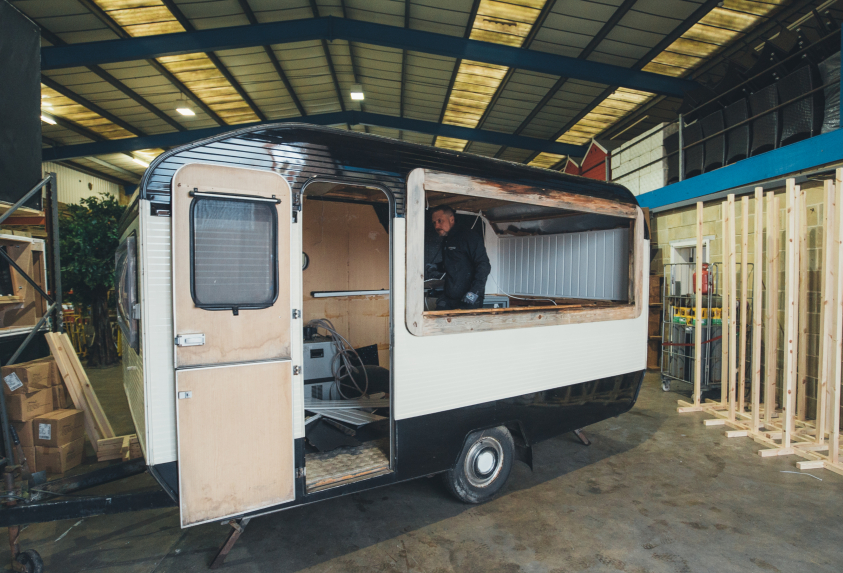 Structurally we needed to create two large serving hatches, which required the specialist skills of our in-house prop builders to cut the precision holes needed for the new serving hatches!
There was also quite a bit of cosmetic work that was required, as well as stripping out the interior and fitting a functional bar set up.
We then brought in Masters of Smart Repair for the most important job! They were to completely change the colour of the caravan to a more traditional colour, by adding a brand-new coat of paint!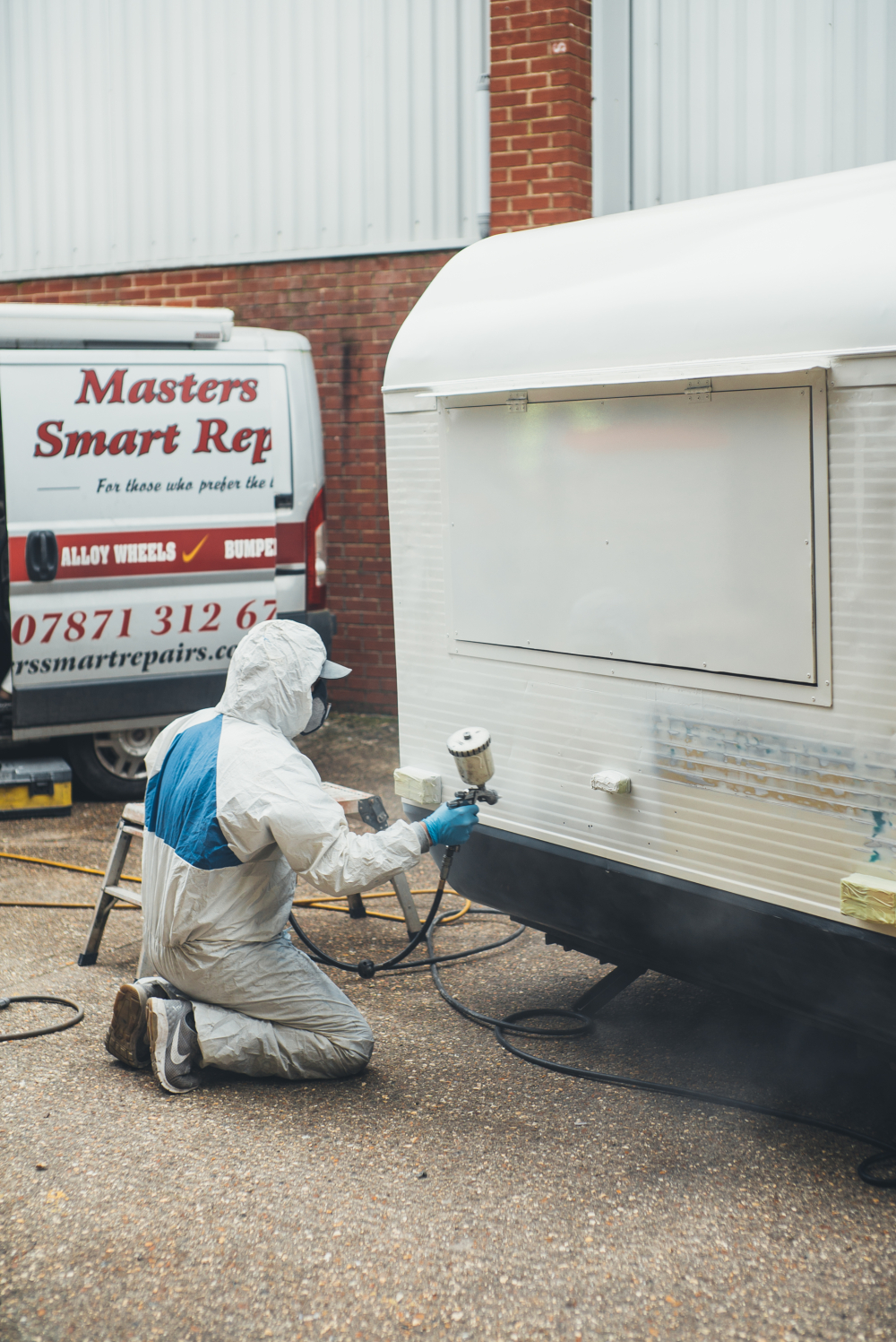 Throughout the renovations of the Caravan Bar we came across a couple of issues, including having to install custom worktops at different heights throughout the unit, to maximise the usability of the space. We did this by bringing in a specialist carpenter to fit the tops and seamlessly join them together at their different heights. We were thrilled with the outcome!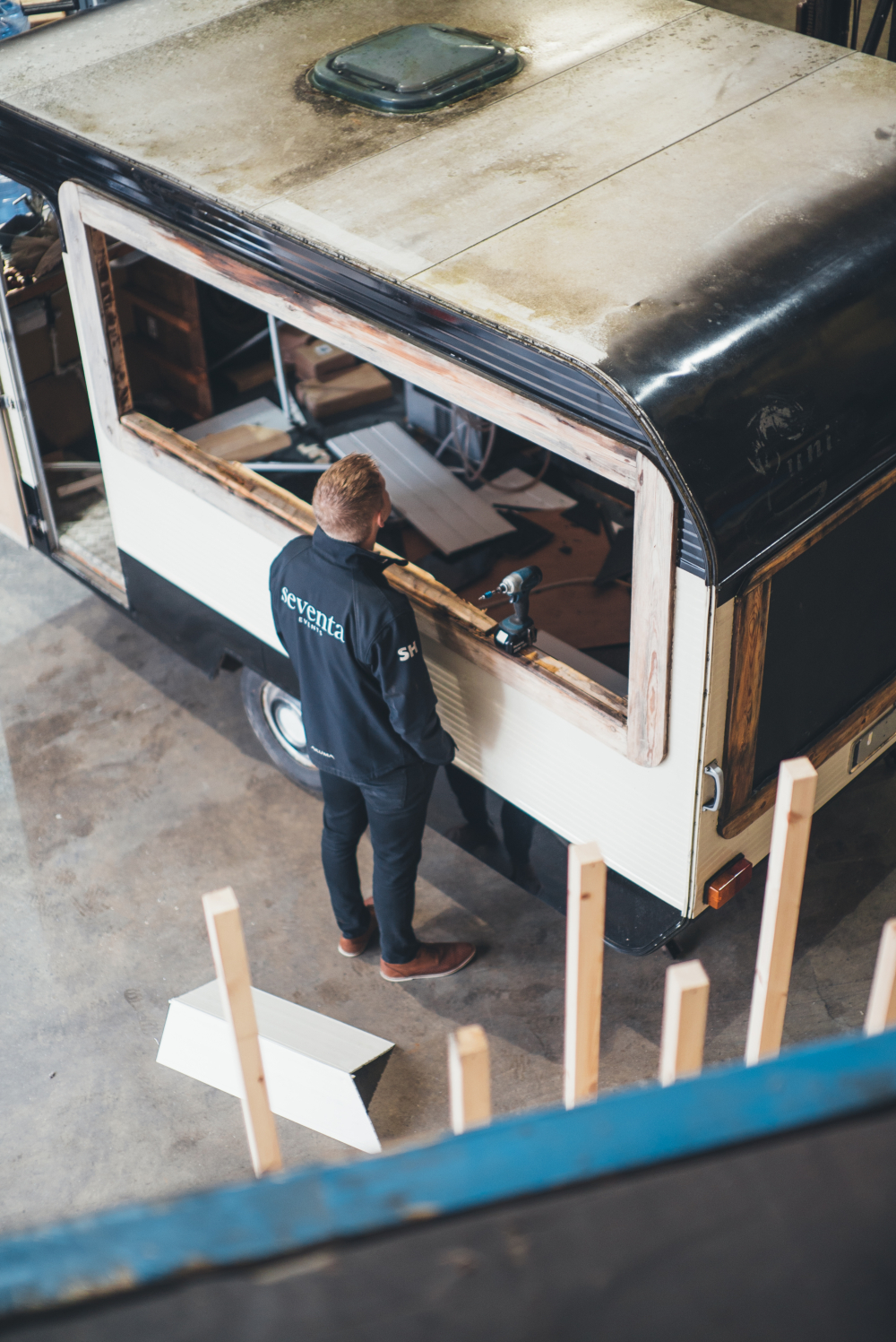 Despite this and with a herculean effort from the team we managed to turn this slightly run down and sad Caravan into a spectacular and fully functional Pop Up Caravan Bar in just under a week!
The Result
Our Caravan Bar has been lovingly restored into a fully customisable and functional Event Bar and Event Structure.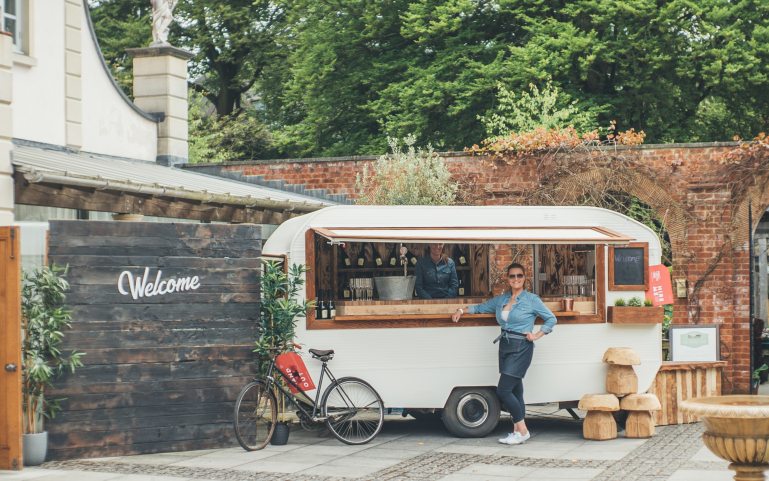 Due to it's design it has the flexibility to work as a wide range of bars – ranging from a Prosecco bar, Gin bar, Cocktail Bar, Draught Beer and Cider or even a fully stocked bar at Events and Weddings.
However, that isn't where it ends – we designed it so that the bar fridges and back bar can be removed and it can be hired as a Pop Up Structure if needed. So far it has been used as a Pop Up DJ Booth, as Theming at an Event and even to serve Strawberries & Cream at a Wedding! The possibilities are endless!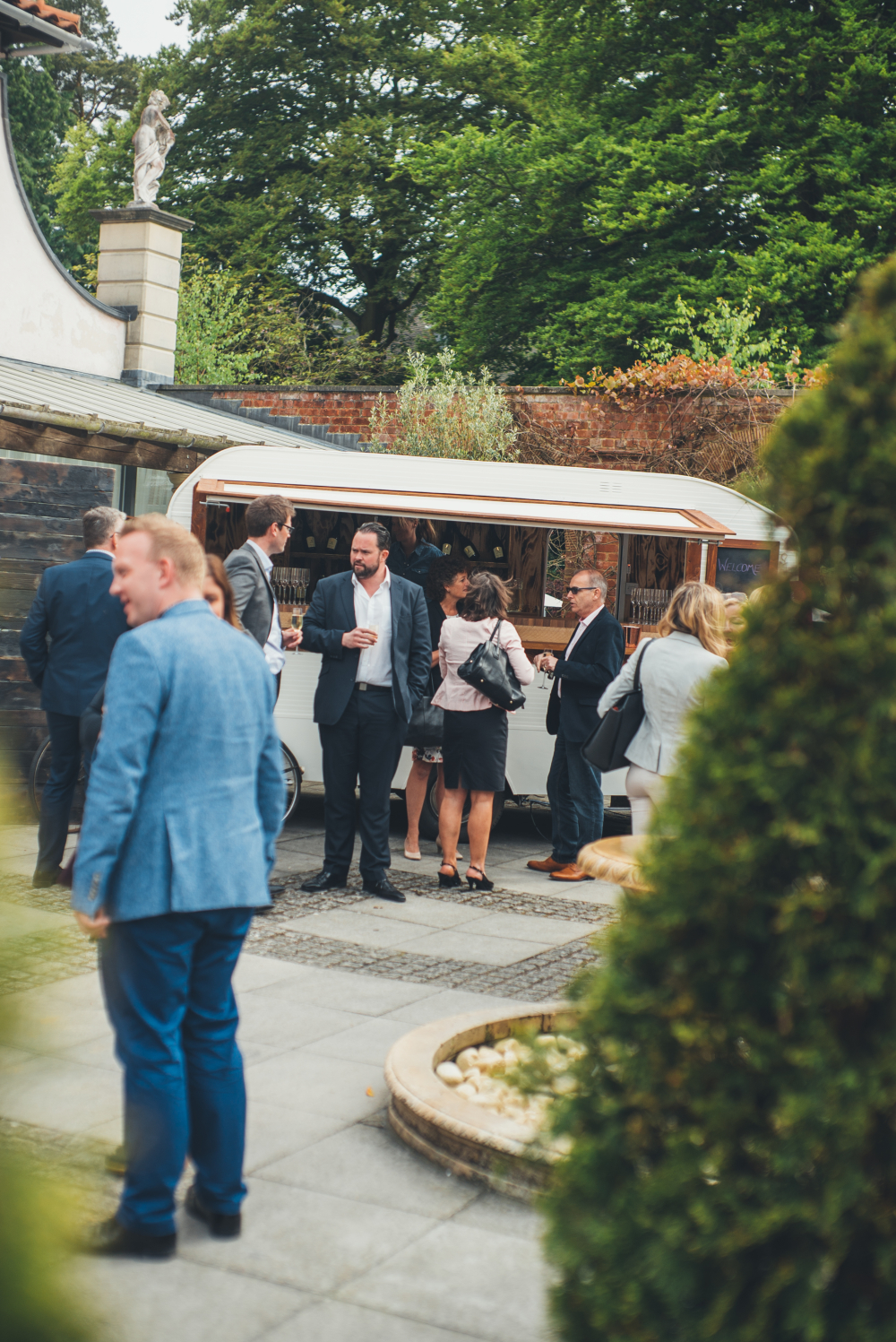 We love our Caravan Bar and love to see it travel around the country with our clients, especially as each Event or Wedding it goes to use it to create a wonderful and memorable experience for their guests!
If you would like to take our Caravan Bar out for yourself then do get in touch – as you can see the sky really is the limit with how you use it!