Here at Innovative Hire we are all about getting creative with Containers at Events and think they make versatile and unique temporary structures for a wide range of Events.
Whether you are looking for a pop up bar, a temporary shop unit or an outdoor hospitality space, Containers are proving to fill the gap for a number of our clients requirements.
Read on to see some of our favourite creative ways to use Containers at Events.
Festival and Event Bars
One way to make an impact at a Festival or Event is to use one of our converted Container Bars.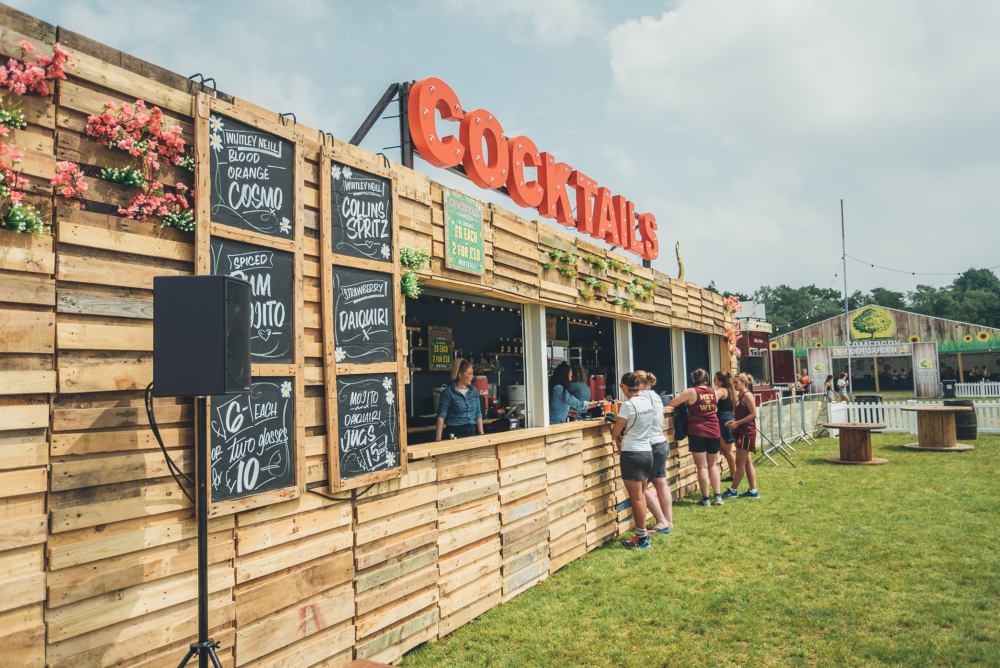 These full service, high volume bars are a great addition to an Event or Festival as they are completely customisable, allowing clients to design a bar menu to suit their requirements. Complete with their own draught cellar equipment, built in cellar and multiple service points – these Containers allow for a quick and efficient service whilst offering a full range of products and drinks.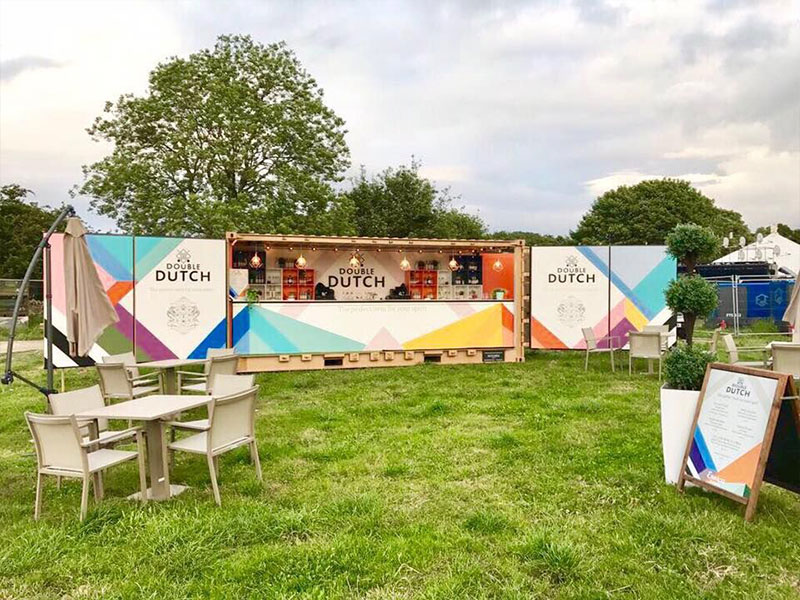 When it comes to design there is complete flexibility with the finish of the Containers. From completely cladded in a range of finishes, such as reclaimed pallet wood, to a bespoke branded finish the options really are endless – making them completely bespoke to our clients!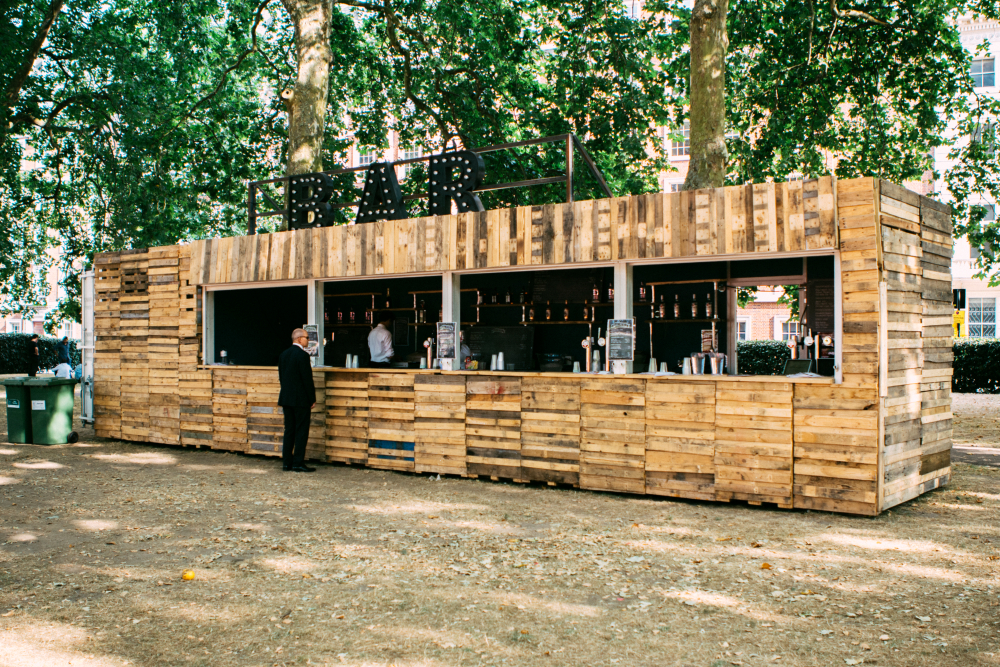 Raise the Roof with a Two-Storey Structure
When an event requires the option of elevating guests and providing a fully functional and unique event space our Alpine Lodge works really well.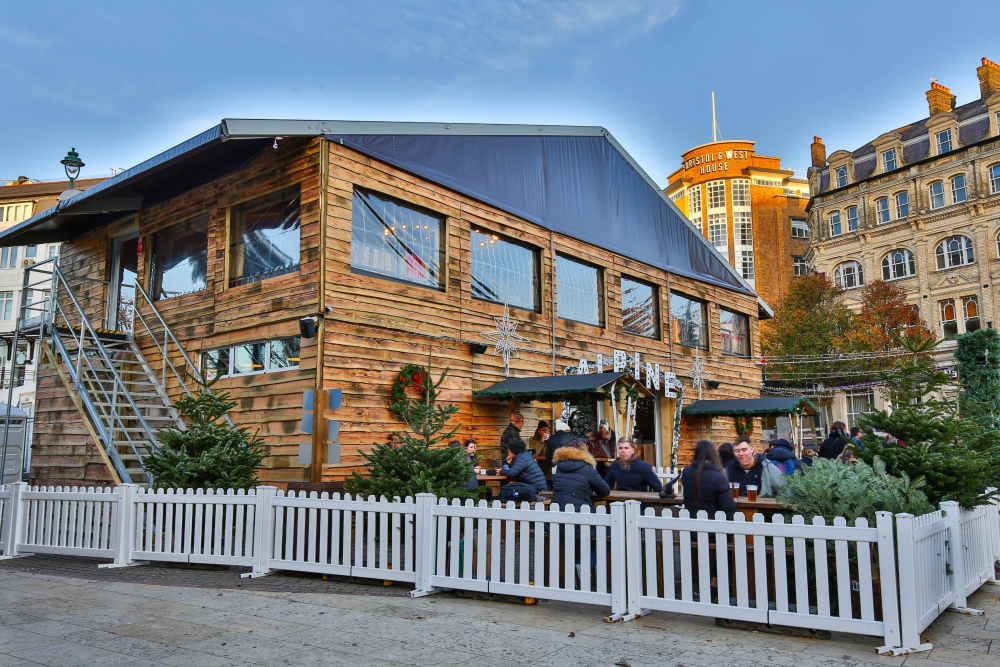 This two-storey structure features a series of converted Containers on the ground level with a fully weather-proof marquee creating the upper level. With a built in bar situated in one of the Containers there is plenty of space to host and entertain guests or public in this stand out temporary structure.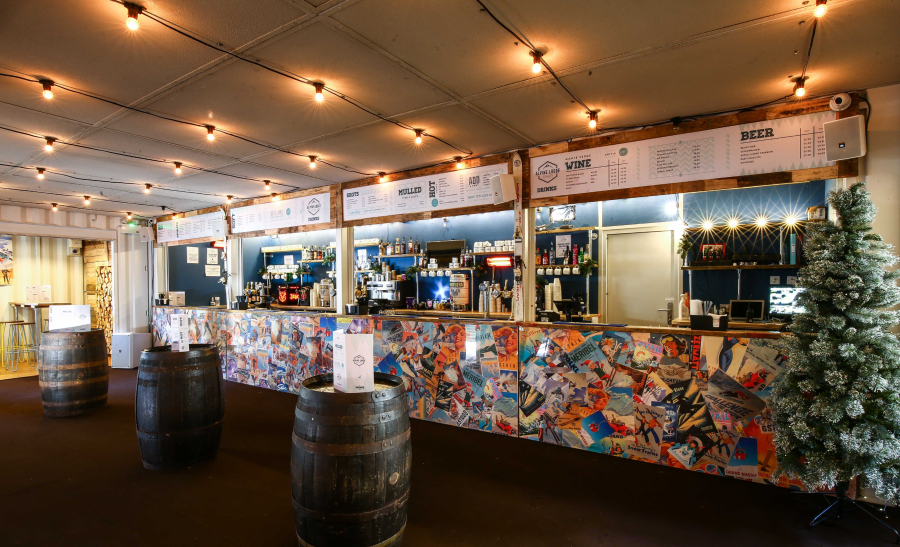 All our Containers can either be hired on a dry hire basis, allowing you to style and staff them as required. Alternatively we can kit them out with a wide range of our furniture as well as staffing all the bars as required. We like to be fully flexible with all our clients and make sure that we work to your brief and budget – making a completely bespoke package for you!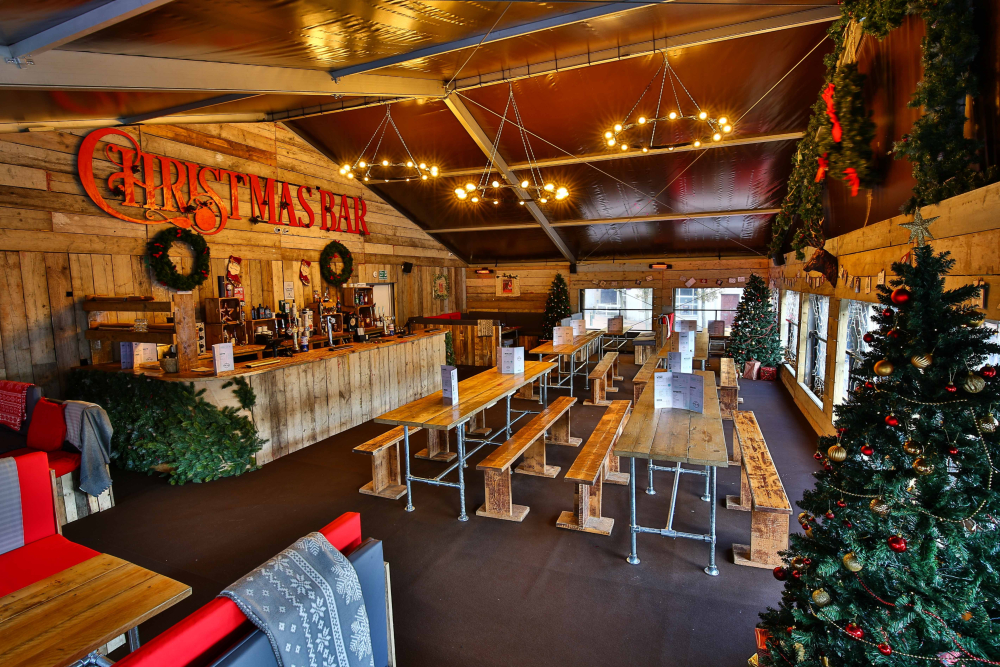 A blank canvas with our White Box
A recent addition to our Container family the new White Box structure is an exciting and versatile temporary structure.
Consisting of two Containers that have been expertly converted to create a unique viewing platform with a light and open event space underneath – the White Box provides the perfect blank canvas for clients.
With an open air viewing platform for up to 30 people and a large, covered space on the lower level the White Box is a space that can be easily transformed into any number of spaces.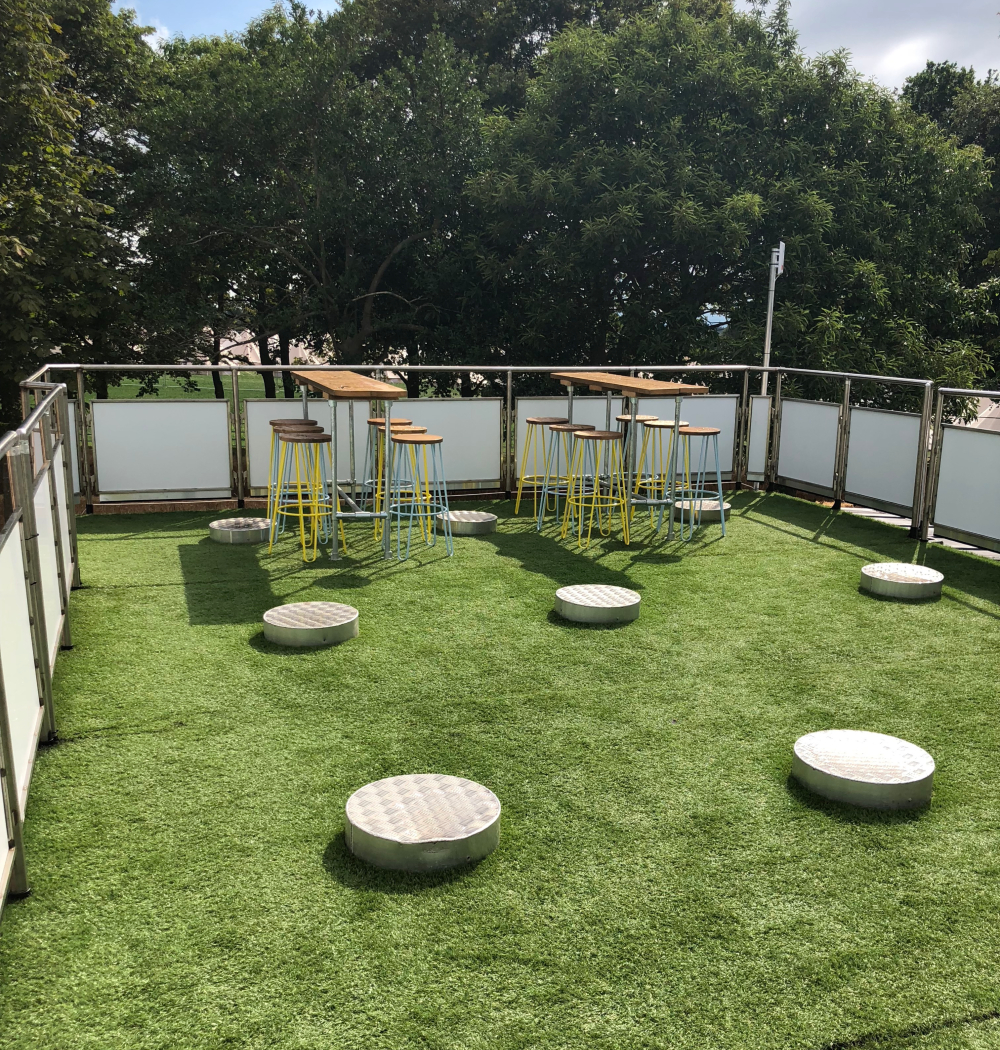 Perfect for hospitality suites at large scale events, pop up bars, product launches – really anything goes with this fantastic structure!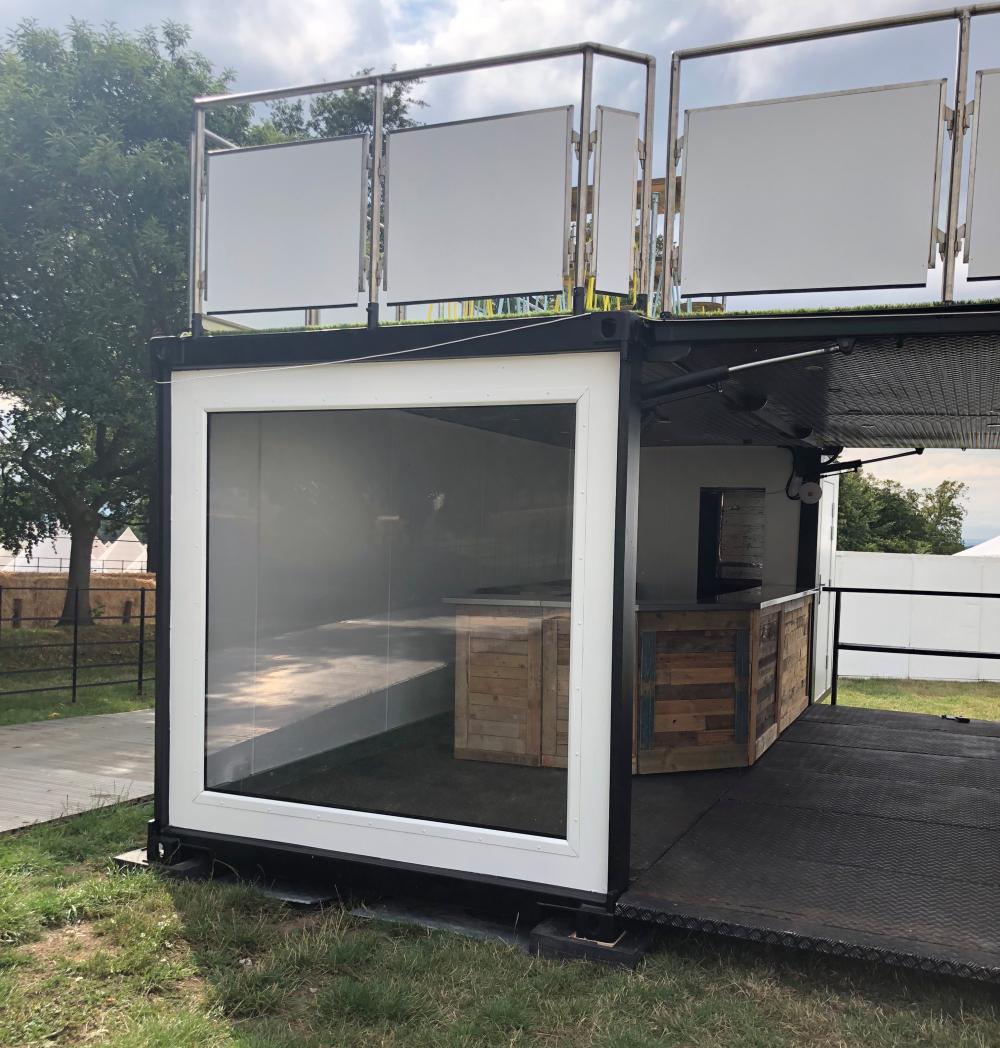 All our Containers can be hired either short term or long term, ranging from a single day, up to several months at a time. Each Container is completely customisable to suit your requirements and we love working with our clients to design and deliver a unique and bespoke Container for their Event.
Next time you are looking for a temporary structure perhaps consider one of our Creative Container solutions!