Thinking about organising a Themed Christmas Party? If not, then maybe you should! Although you might still be indulging in beach days and holidays, in just 13 weeks time the only thing we'll be bathing in is mulled wine and pigs in blankets! Here at Innovative Hire HQ, it's Christmas all year round and we're always on the look out for the top Themed Christmas Party trends and ways you can transform your festive party through Event Theming and Props.
No matter the venue or whether you are planning a small office party or a large corporate event we are here to help and make the process simple and stress free – exactly how it should be! Using our top events themes and favourite props, we've put together 4 Themed Christmas Party ideas to get your creative festive party planning vibes flowing!
Narnia Theme
Inspired by the Chronicles of Narnia from none other than C.S Lewis, why not transform your venue into a magical wintery wonderland. Set the scene of the mystical forest with icy blue and white tones, snowy fir trees, metallic silver birches and twinkling fairy lights.
Entertain and amaze your guests with a custom built, Narnia-inspired wardrobe door in front of the entrance paired with the iconic lamppost leading guests to the dance floor.
For the guests who didn't bring their dancing shoes we'd add white sofas, cube seating and old tea chest tables to create an informal and relaxed seating area.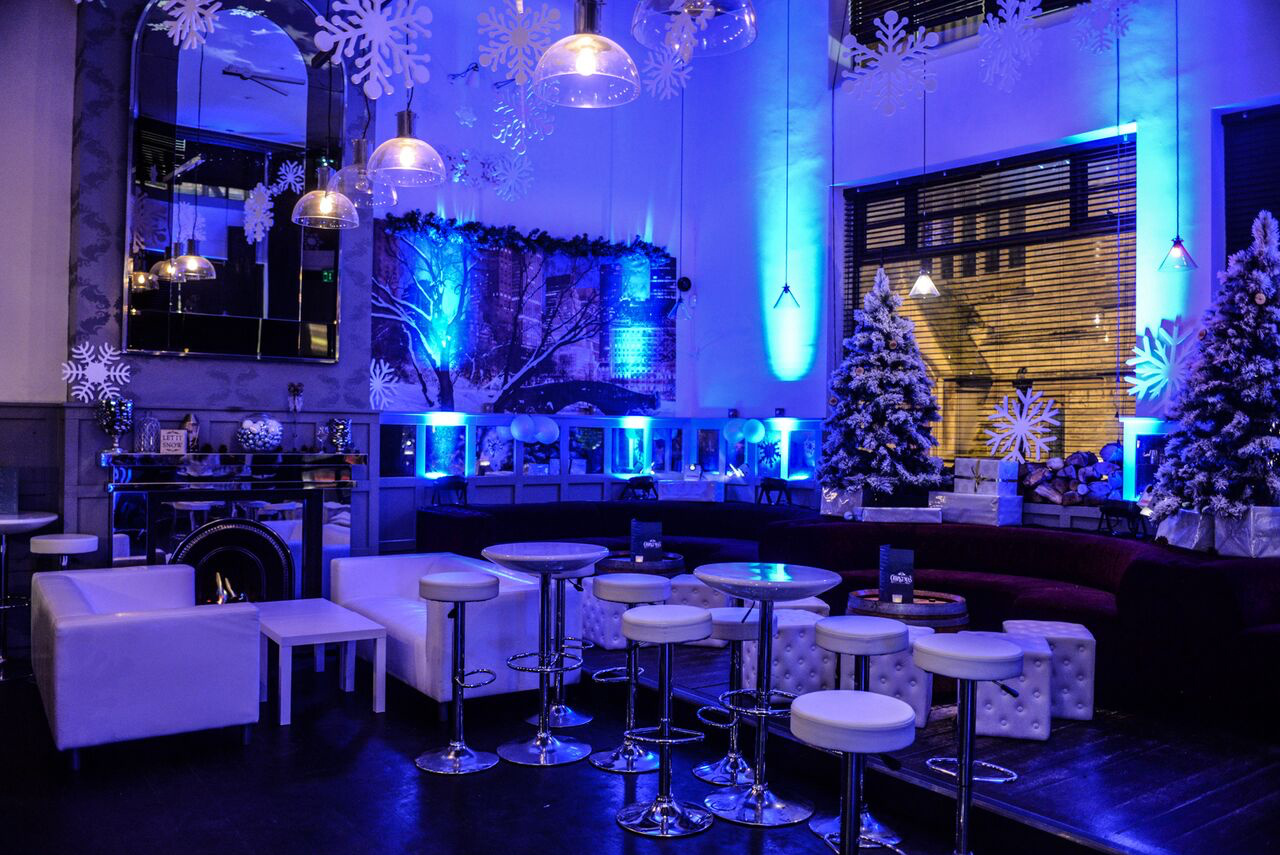 Candy Cane Theme
Transport your guests back to their childhood with this colourful, engaging and super sweet themed Christmas party idea. Fill the space with traditional candy canes, a present filled sleigh, life-size Nutcracker figurines and Father Christmas' iconic throne for the perfect photo opportunity!
Why not include a festive sweet shop with red & white striped tablecloths, crystal bowls and glass jars filled with all kinds of sweet treats to keep your guests going throughout the evening. Go all out and add our Rockin' Rodeo Reindeer to really get your guests in the party mood!
Don't forget, the little touches matter! Serve your drinks with festive paper straws and if you are having a sit down meal, why not provide each guest with a Santa hat and a Christmas cracker … who doesn't love a cheesy cracker joke!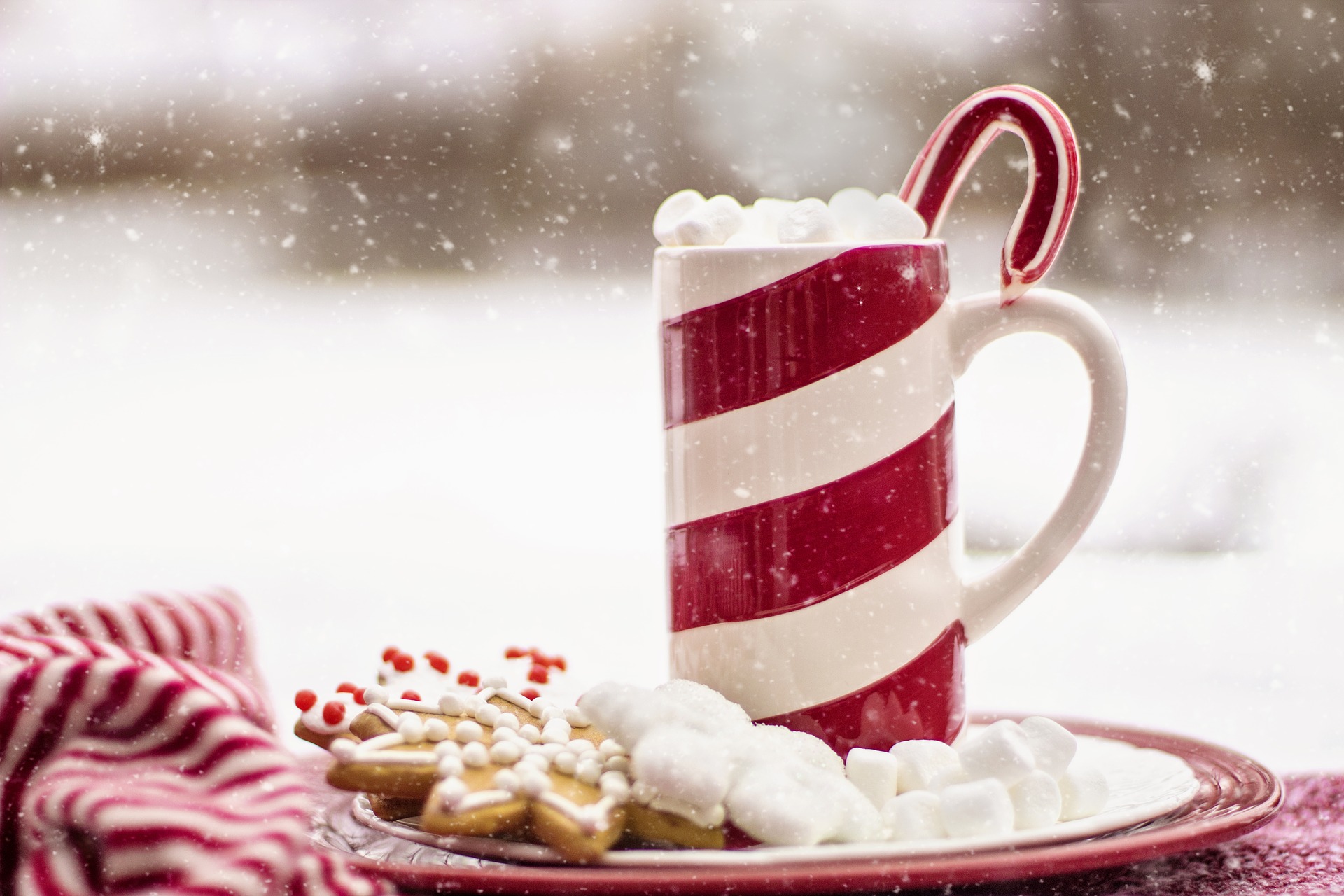 1920's Great Gatsby Theme
Step back in time to the roaring 20's exuding glamour, endless cocktails and lively music. Make the venue come alive with black and gold draping, festoon lighting, vintage styled lamp posts, feathers, candles, large art deco props and a velvet draped entranceway.
Entertain your guests with an interactive photo booth including a glittering back drop, a freestanding gangster car cut out or even a black chaise-longue to create a fun, movie-star atmosphere. Enhance the theme with casino tables and get your guests involved by setting a 1920's dress code – flapper dresses and bow ties are a must!
To make the most of this 20's themed Christmas Party, why not provide live entertainment in the form of a jazz band or flapper dancers. A black and white dance floor will create a space for guests to dance the night away!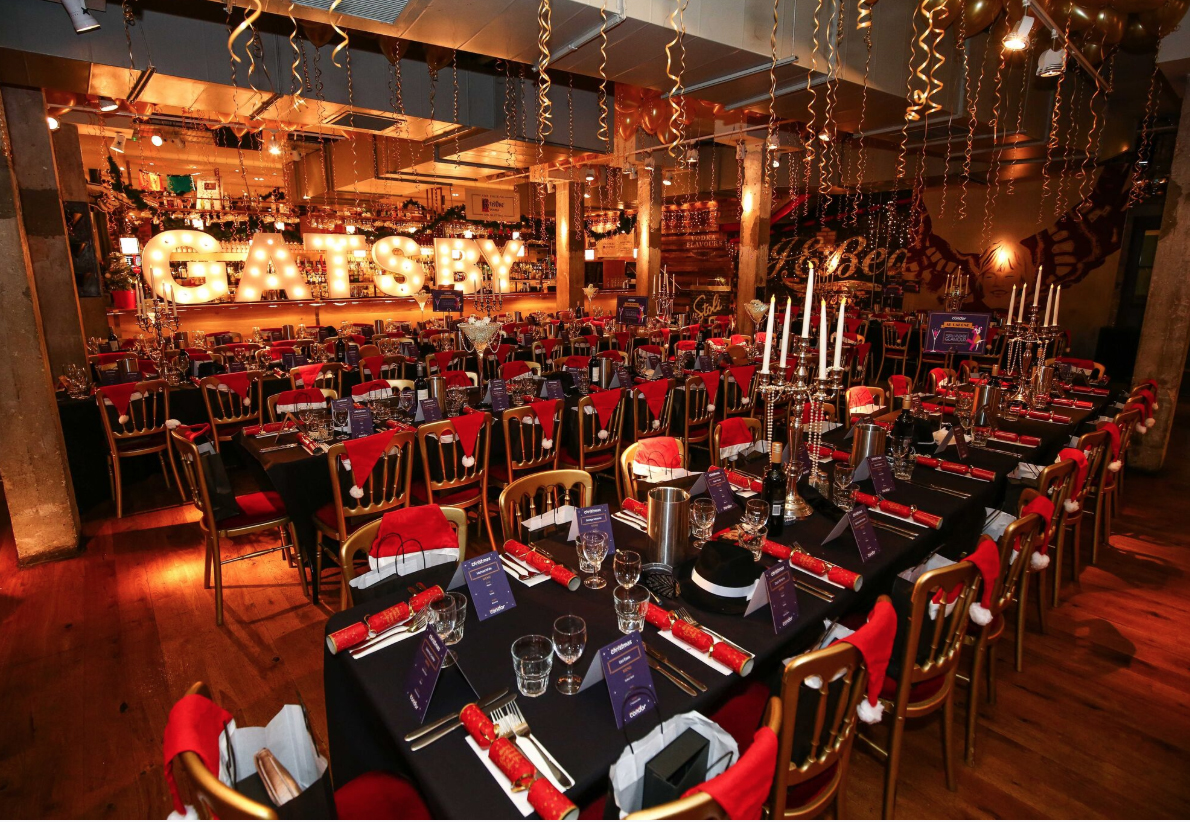 Santa's Workshop
Set up the room to look like a Santa's workshop, filled with different workstations where busy elves have fun activities for your guests to do. Get them decorating their own Santa hat, Christmas baubles or even making gingerbread men! This theme is also a great opportunity to get the team helping a worthy cause; why not wrap up presents for a charity or put together Christmas hampers for those less fortunate.
Our life sized elf props can be placed at each station and signage with a candy cane handle will  help explain each station activity. White event tables and chairs can be provided with red table cloths to create a space for your guests to get creative. Decorate the room with traditional Christmas trees, tinsel, a large sleigh and Santa's sack which can be filled with all the wrapped presents for your chosen charity.
Finally, why not volunteer a member of staff to dress as the man himself on the night handset up the perfect photo backdrop on the sleigh!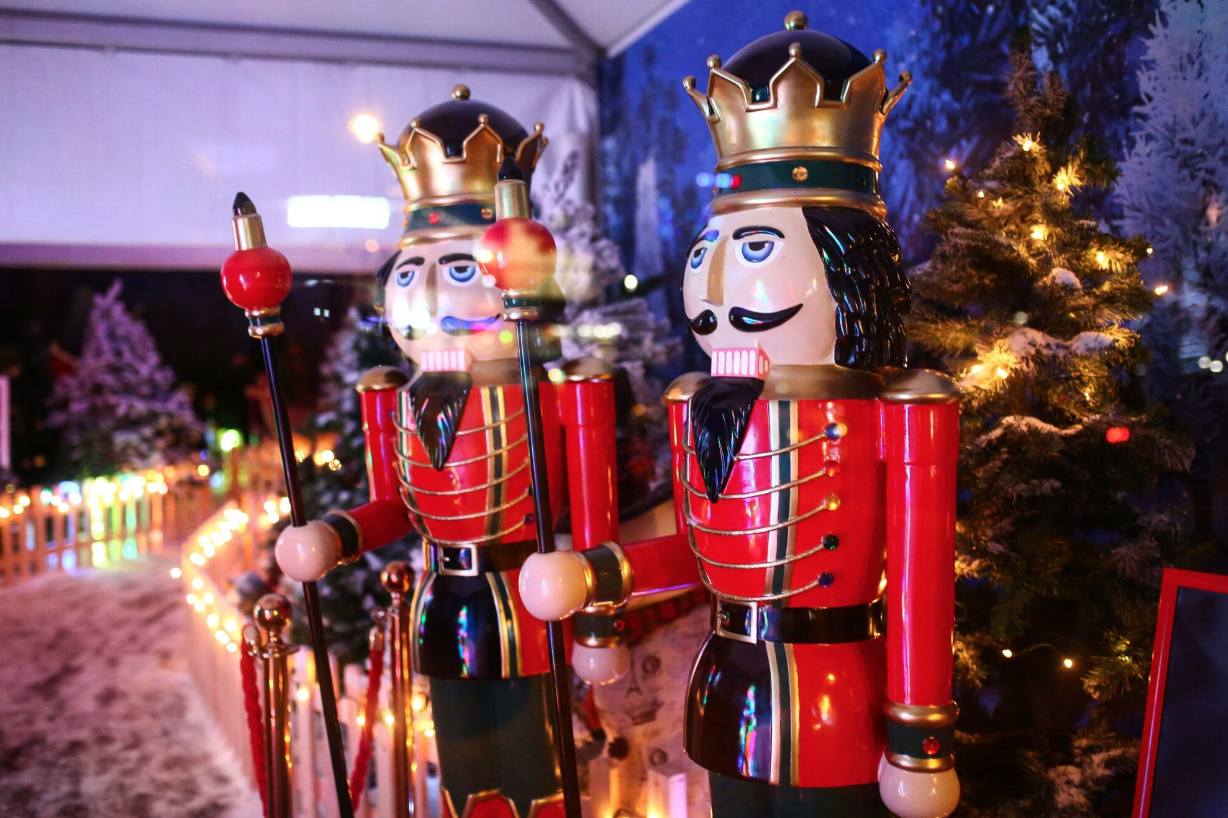 Here at Innovative Hire HQ we love to get involved with your Themed Christmas Party planning to help create a bespoke event for you. If these themes have inspired you and you want to start planning your Christmas Party then please contact us and we would be delighted to help! OR, if party planning really isn't your forte, our sister company Seventa Events would be delighted to lend you a helping hand!